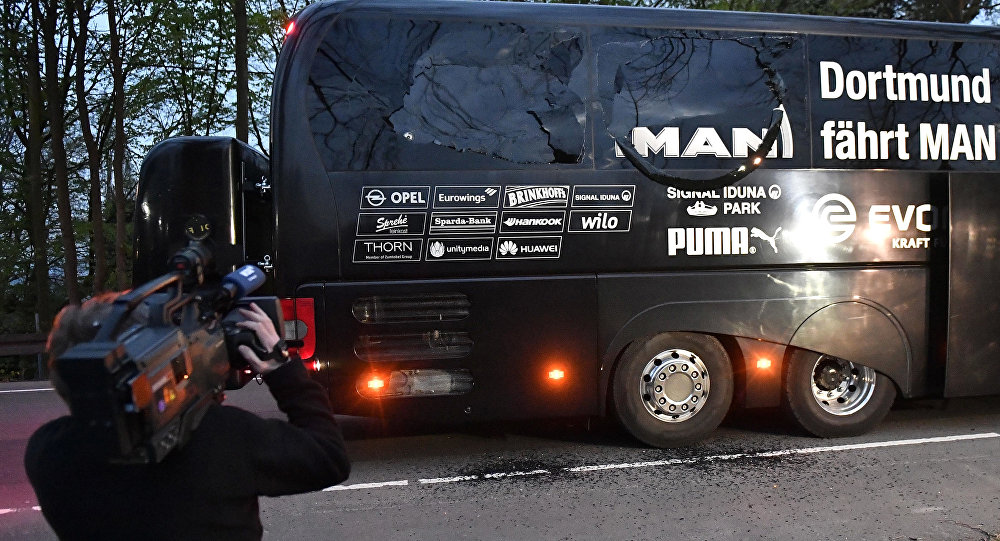 Dortmund (Germany): The German Police have found a letter near the scene of the Dortmund bus attack.
An official for the state prosecutor's office said that a letter was found near the blast site but that it was unclear if the letter was authentic, the Sputnik reported.
The explosions which took place near the Borussia Dortmund team bus were a "targeted attack" against the football team, local media reported citing police sources.
The prosecution said the author of the note claimed responsibility for the attack.
Earlier reports indicated that three blasts took place near the bus with Borussia players.
The explosions occurred in the Hoechsten district of Dortmund, some 9.6 kilometers (six miles) away from the Signal Iduna Park stadium where the UEFA Champions League quarter-final game against Monaco FC was expected to take place.
The match was moved to Wednesday.
As a result of the explosions, Borussia player Marc Bartra was taken to a hospital.
His arm was reportedly slightly injured by the broken glass.
—PTI