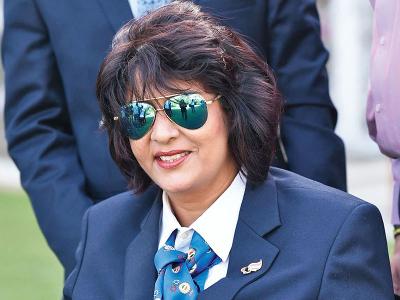 New Delhi: To achieve the dream of an accessible and inclusive India, it is important to provide its women and differently-abled with equal opportunities, paralympian Deepa Malik has said.
Malik, who is the first Indian woman to have received a medal at the Paralympics said instead of restricting women and the differently-abled within the four-walls of their houses, they should be provided with opportunities and the freedom to chase their dreams.
"Giving them opportunities and freedom is important.
Growth of a nation can be measured by how its women and differently-abled people are treated.
"Instead of asking them to stay back, we must create a safer and more respectful environment for them," the award-winning athlete said.
Having won a silver medal at the 2016 Summer Paralympics for shot put, Malik is the oldest paralympian at 46.
After being diagnosed with a cyst in her spinal cord, which led to 20 surgeries, Malik was eventually left paralysed below chest.
"After some 20 surgeries I went through strenuous rehab for 2-3 years. Then I started walking, became a biker, played state level basketball and also turned a cricketer.
"Then doctors told me I will be paralysed below chest and will never walk again," Malik said.
After the paralysis, only her arms are functional with a little strength in the neck. In the absence of any control over her body temperature, bladder and bowel movements, she has to measure and watch "every drop of water and food" that she consumes.
However, it has not kept her from being optimistic.
"I know all of this sounds too much. But I am glad that despite all the medical conditions, I know I still look hot," she quipped.
—PTI