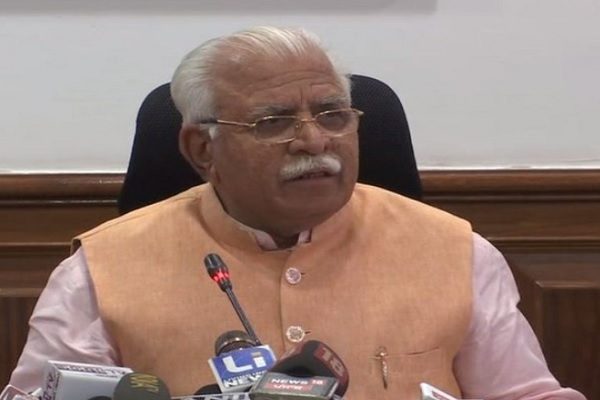 The Haryana government has launched the 'Gobardhan Yojana' to provide for the sale of organic manure and cow urine with an aim to benefit farmers, Chief Minister Manohar Lal Khattar said today.
A provision of Rs 11 crore has been made to provide benefits of various projects under this scheme, Khattar said while addressing villagers at a 'Kisan Samman Samaroh' in Nizampur village of Sonipat district.
He also distributed cheques of the 'Fasal Bima Yojana' to farmers at the event.
Appreciating the Union Budget, the chief minister said it met the expectations, hopes and aspirations of the people.
"The Gobardhan Yojana would help in doubling the income of farmers and next time, the MSP would be given with additional benefit of 50 per cent over the cost of production," he said, according to an official release.
He said the previous Congress government kept talking about implementing the Swaminathan Commission report, but never did so.
"It is the present government which has done it. Loans at affordable rates are being provided to the farmers and a four per cent rate of interest was being borne by the state government. Today, the opposition parties have no issue to rake up," he said.
Khattar said during the tenure of previous governments, farmers used to get cheques for of a measly sum of Rs 2 in case of damage caused to their crops, but today cheques for up to Rs 5.5 lakh are being given to farmers.
"This has become possible due to the farmer-friendly policies pursued by the BJP Government," he said.
Farmers and agriculture top the list of priorities of the state government, he further said.
"A crop cluster development programme has been started at a cost of Rs 570 crore to promote horticulture. As many as 1,940 clusters have been started under this programme where production of single crop is being promoted," he said. PTI