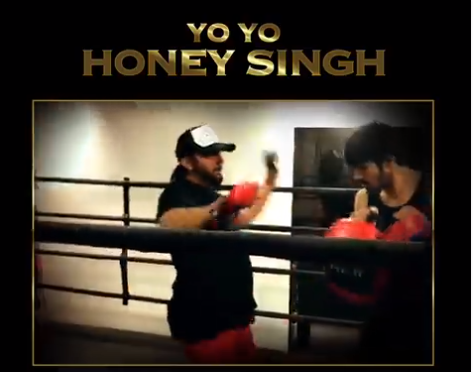 The God Father of Punjabi Rap- Honey Singh shares his Arabic Connection and his love for Gur Naalo Ishq Mitha!
Going live on Facebook over the last week, YO YO Honey Singh is training sharp to take over the music industry once again! Revamping musics of Punjabi hits like - Gur Naalo Ishq Mitha or be it his own rap, Yo Yo is pulling his socks and rolling the sleeves.
The lion needs no meters to be proved absolutely insane and in love with music.
In his latest Facebook live, he shared his favourite song  and seem absolutely drowned in love with 'HABIBI'. 'A trap - Ana sheikh' is an arabic song with English lyrics that abides by Honey Singh's style, a it calls to the world treasures claiming - 'I can buy anyone i want, i can buy anything i want i m a sheikh'
Dressed in black like he always is, Yo Yo is no less of style and attitude over the time.
Yo Yo will be seen live on Sunday on his Facebook talking jargon full of music and his very owned style.
Be it Arabic, Hindi rap or his very own love for punjabi -We have to say; Yo Yo is back!
-Written and edited by Nimrat Kaur for PTC News