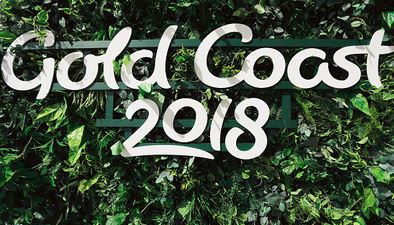 Gold Coast 2018: Wales in limelight in hockey: The opening day of the hockey competition of the XXIst Commonwealth Games at Gold Coast, Australia, belonged to Wales.
While Wales created flutters in the first game of women's hockey by defeating former champions India 3-2, its men's team took full measure of former World champions Pakistan by holding them to 1-1 draw . South Africa were stunned 4-2 by Scotland in the men's hockey competition.
Wales, ranked 24th in the FIH Hero World Rankings, have every right to be proud of their draw against 13th ranked Pakistan.
Taking inspiration from their women's win against India earlier in the day, Wales were tough in their tackles and composed in possession - penetrating their opponents circle more often than Pakistan entered theirs throughout the match.
And it was Wales who took the lead in open play, after 33 minutes, through Rupert Shipperley. That did not last long however as, six minutes later, Pakistan levelled the match through an Ali Mubashar penalty corner.
After the two goals, both teams cancelled each other out across the field, with no other shots at goal or penalty corners conceded for the remainder of the game.
Despite riding their luck on occasion, Wales did more than enough to justify their share of the spoils and record what some believe to be one of their best men's results in their history. Pakistan meanwhile will rue dropped points against a team they would have hoped to beat.Intriguingly, Roeland Oltmans, who was chief coach of India till recently, is now coaching Pakistan. It is his first tournament as Coach of Pakistan team.
The last match of the day saw African champions South Africa come up against a Scottish side buzzing with energy and passion.
The Blue Sticks raced into a 3-0 lead by the end of the first quarter - all goals through open play. The highlight was the second goal when a neat ball was slipped through two South African defenders to find Kenneth Bain who fired a beautiful back stick strike high into the roof of the net. Alan Forsyth followed that up in the 13th minute as he smashed home a goal at the back post after South Africa failed to clear the danger.
Scotland's energy continued into the second quarter, their confidence allowing them to spread the ball around the field - a fact reflected by statistics showing they had 89% of possession in the match.
It was however South Africa who got on the scoresheet next as Gareth Heyns scored from a penalty corner. Their captain, Tim Drummond, then brought the score back to 3-2 through a fantastic diving shot after a pass was edged through the entire Scottish defence.
Although their fans may have feared a typical Scottish collapse, the Blue Sticks held on and Kenneth Bain squeezed in his second goal of the night to guarantee a hugely important win both in terms of points and for confidence.
Tomorrow Indian women play Malaysia.
—PTC News