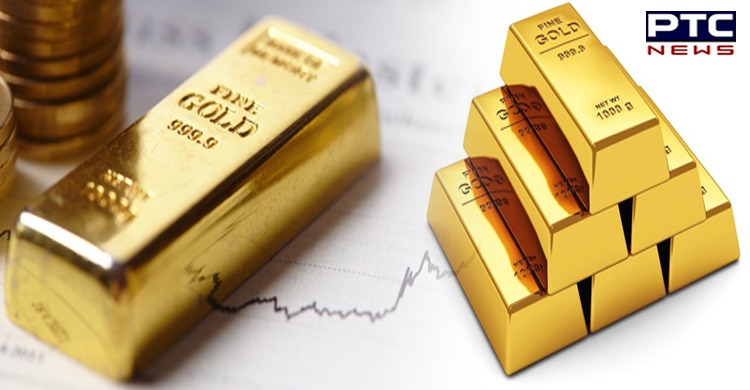 In India's capital, gold prices rose by Rs 294 to Rs 47,442 per 10 grams on Friday in line with rally in international precious metal prices.

In the previous trade, gold price in India had closed at Rs 47,148 per 10 grams. In contrast, silver prices declined by Rs 170 to Rs 66,274 per kg, from Rs 66,444 per kg in the previous trade.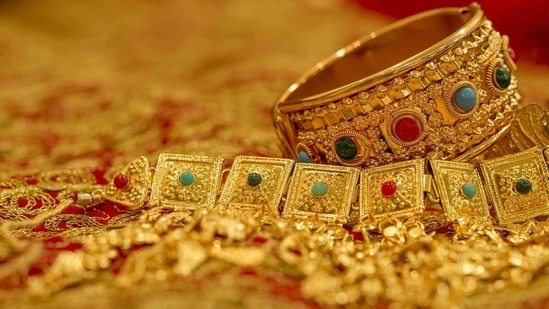 Also read | Covid cases see jump for third day in a row; 44,230 test positive
In the international market, gold was trading higher at $1,830 per ounce and silver price was flat at $25.57 per ounce.
HDFC Securities Senior Analyst (Commodities) Tapan Patel said, "Gold prices witnessed strong buying following selling in dollar post the FOMC meeting. The dollar index fell to a four-week low, which boosted buying in the yellow metal."

Navneet Damani, vice-president (commodities research) of Motilal Oswal Financial Services, said, "Gold prices traded higher and are set for their biggest weekly gain in more than two months, as the US Fed governor struck a dovish tone and put cold water on the fears regarding a rate hike and early tapering, hence boosting the safe-haven appeal."
Also read | PM Modi's Twitter followers cross 70 million mark
Meanwhile, demand for gold in India during the April-June period increased 19.2 per cent to 76.1 tonne, compared to the same quarter of 2021, according to a report by the World Gold Council (WGC). In April-June 2021, demand stood at 63.8 tonne.
Dhanteras and the upcoming season, which has more auspicious wedding days in Q4 2021 compared to the previous year, appear positive for demand. For the gold investment segment, however, attractive equity markets and volatile gold prices are strong headwinds.
- PTC News