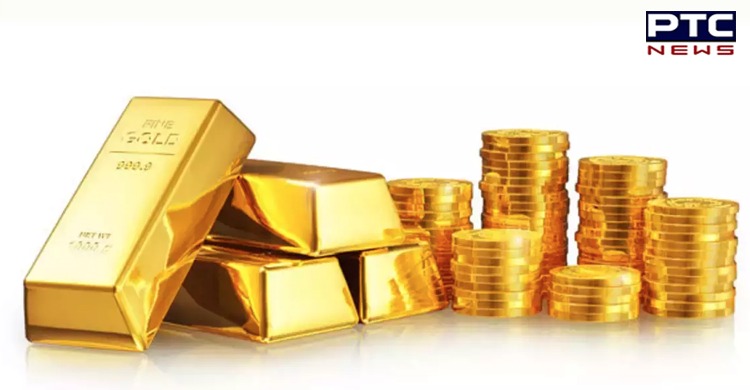 The prices of Gold in India fall on Thursday for the 2nd day after hitting a record high in the previous session. On Multi Commodity Exchange (MCX), the gold futures were down 0.15 percent to 48,193.00 per 10 gram at 9:50 am after sliding Rs 500 in the previous session.

The MCX Gold had gone up to a lifetime high of Rs 48,982 in the previous session on Wednesday. However, it could not sustain the gains and hence settled lower.

It is pertinent to mention that gold prices have rallied nearly 24 percent in 2020 so far. Meanwhile, the Silver futures on MCX fall 0.23 percent to Rs 49,310.00 per Kg after fall Rs 900 in the previous session.
In New Delhi, the 24 Carat Gold price on Thursday was Rs 48.760 per 10 gram. The gold price was highest in Chennai and Bengaluru at Rs 50,960 per 10 gram. Gold in Mumbai was Rs 48,660 per 10 gram, Rs 49,240 in Kolkata, Rs 49,260 in Kerala and Rs 48,980 in Ahmedabad.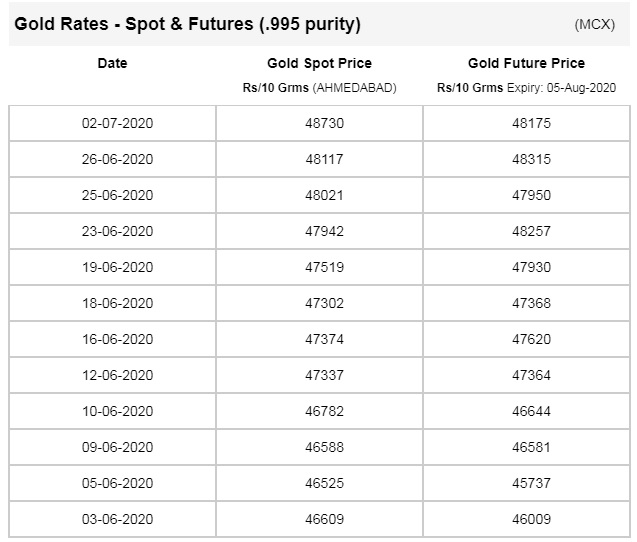 What about Gold prices in the international market?
The Spot Gold fell 0.2 percent to $1,767.11 per ounce on Thursday. It has touched $1,788.96 on Wednesday which was the highest since October 2012. US gold futures fell 0.2 percent to $1,777.30.
Also Read | Coronavirus: US reports a highest single-day spike of 52,000 cases in the last 24 hours
Due to global factors, the gold prices touched a new record high yesterday, settling at Rs 50,650 per 10 gram while on Tuesday, the price was Rs 50,150.
-PTC News