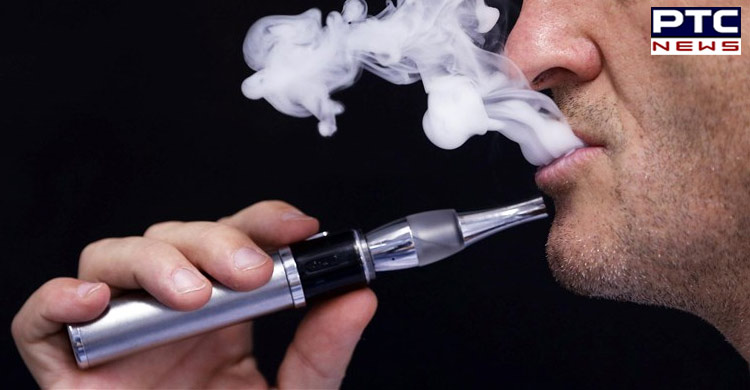 The Union Cabinet on Wednesday decided to ban electronic cigarettes in India. The electronic nicotine delivery systems (ENDS), are the devices which gains widespread popularity among the youngsters in the country. Finance Minister Nirmala Sitharaman while representing the Government of India announced the ban on e-cigarettes.
https://twitter.com/ANI/status/1174259788752072704
"The Union Cabinet has given approval to ban e-cigarettes. It means the production, manufacturing, import/export, transport, sale, distribution; storage and advertising related to e-cigarettes are banned," Sitharaman said. Adding on, the Finance Minister said, "Reports say that there are some who are probably getting into the habit of e-cigarettes as it seems cool. It is believed that there are more than 400 brands, none of which is manufactured yet in India. And they come in over 150 flavours."
https://twitter.com/ANI/status/1174263014339600390
Also, the ban will be extended onto the other electronic nicotine delivery devices which include e-hookahs. According to the newly-imposed ban, the production, manufacturing, import, export, transport, sale, distribution or advertisement of e-cigarettes will be considered as an offence. Along with the users, those who are caught engaging in either manufacturing or storage will be imposed with heavy penalties. The first offence will be fined with Rs 1 lakh or an imprisonment up to one year or both while the second offence will lead to the penalty of Rs 5 lakh and three years of imprisonment or both.
Budget 2019: PAN card not necessary to file returns, Aadhaar will work too: Nirmala Sitharaman, Finance Minister
While speaking on the behalf of the Government and the Ministry of Health, Secretary Health and Family Welfare Preeti Sudan said, "the punishment proposed is imprisonment up to 1 year or a fine of up to Rs. 1 lakh, or both for the first offence & imprisonment of 3 years or a fine up to Rs. 5 lakhs or both, for subsequent offence. E-hookahs are also included.
-PTC News