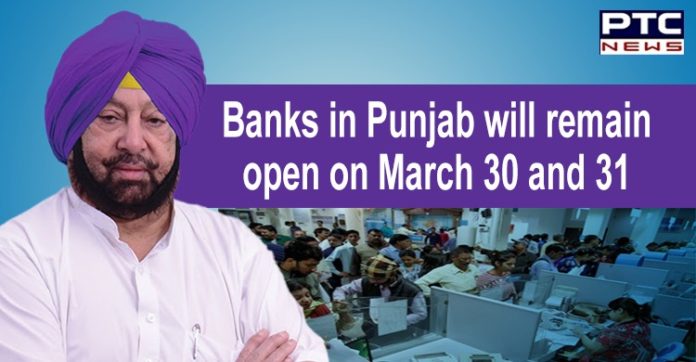 Punjab Government on Sunday issued a notification that said the banks in the state will remain open only two days a week by rotation from April 3.

The notification issued added that in the wake of ongoing curfew in the state, the banks in Punjab will be open on March 30 and 31, while April 1 will be a non-public dealing day for them as per the usual practice.

From April 3 onwards, the bank branches in the state will open only for two days a week by rotation. Only one-third of the branches will remain open on other days of the week.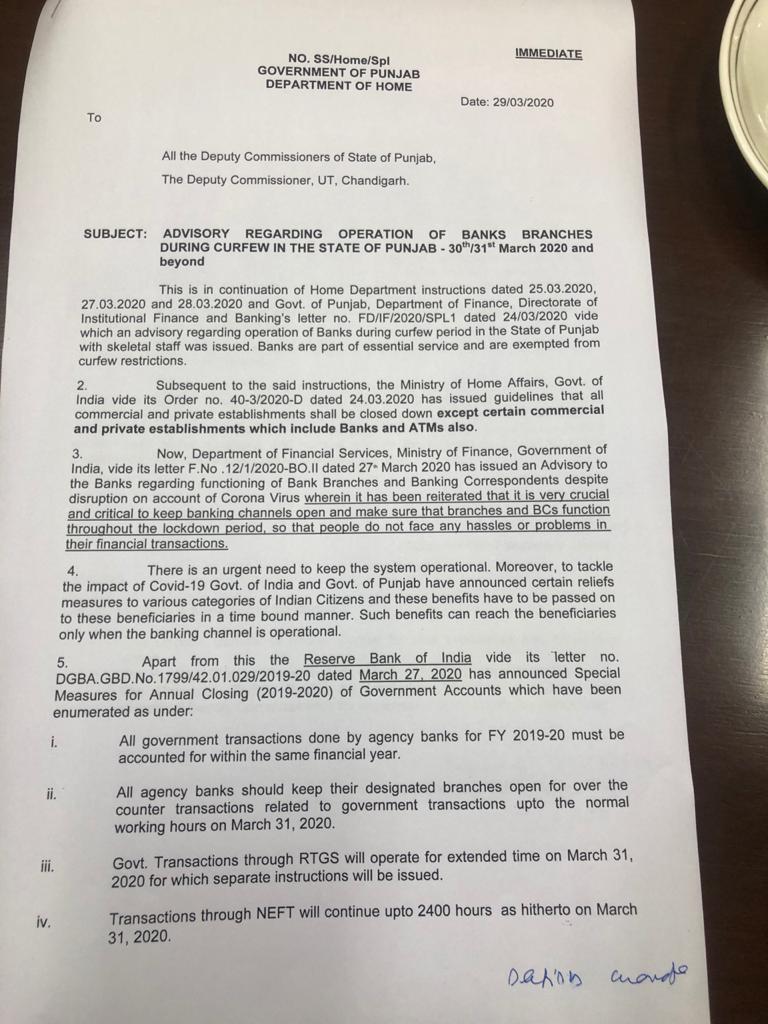 Coronavirus in Punjab
Punjab is under lockdown amid the growing number of coronavirus cases in the state. So far, Punjab has reported 38 coronavirus cases officially. However, a Patiala-resident has been tested positive on Saturday, the officials said on Sunday.
Also Read | Patiala reports first case of coronavirus; two villages sealed
He has been admitted in Ambala civil hospital. Meanwhile, all the entry and exit points in Patiala have now police barriers the close contacts are now being quarantined one by one.