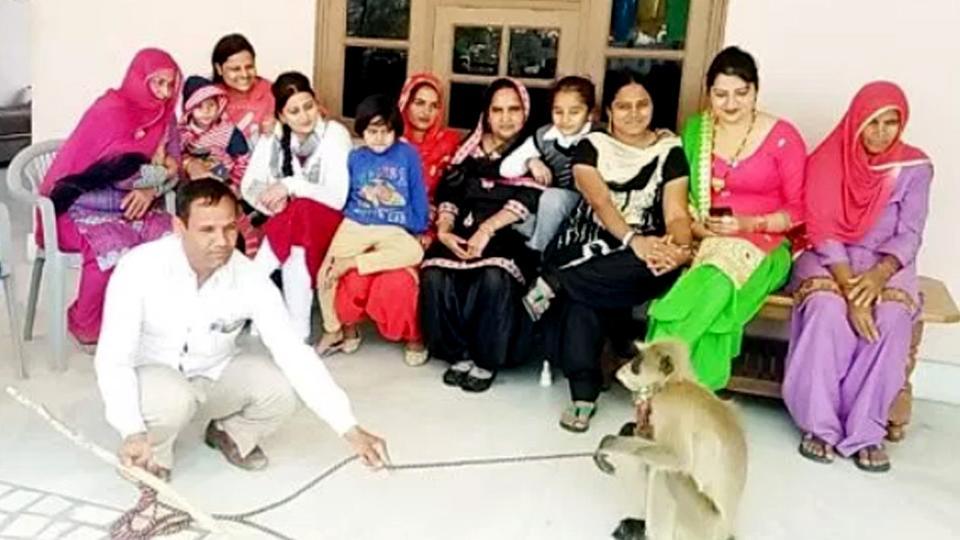 Groom gifted langur as wedding present booked under Wildlife Act: A man from Haryana's Fatehabad district has been booked under the Wildlife Protection Act for possessing a Langur.
26-year-old Sanjay Poonia, a resident of Tohana town in district Fatehabad, was gifted the animal by his in-laws on Thursday after his wedding.
Wildlife inspector Jaswinder Nehra said he got to know of the man keeping a langur in his house through media reports and informed the police. Cops arrived at Sanjay's house on Friday and took the simian in their custody.
Nehra said Sanjay was booked under Sections 9, 39 and 52 of the Wildlife Protection Act that listed langur under Schedule-II as a protected species.
"My father-in-law had noticed the monkey menace in the fields, and I had told him I will soon bring a langur as the animal helped drive away monkeys. The idea clicked with him immediately, and my in-laws gifted me a langur as a wedding present on Thursday," he added.
-PTC News