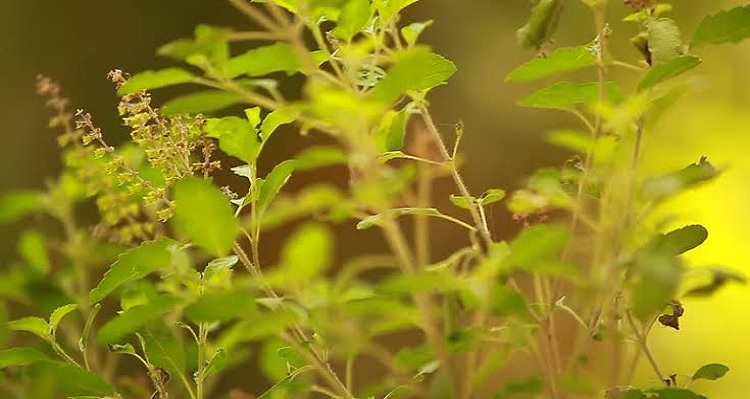 Holy Basil, often known as Tulsi or Tulasi in Hindi, is considered a sacred plant across the country. Owing to its holistic health and environmental benefits, Tulsi is actually worshipped as a Goddess.
Tulsi is known to reduce anxiety, stress and respiratory disorders, which makes it the perfect ingredient for herbal tea. It has anti-bacterial, anti-tubercular, anti-asthmatic and anti-inflammatory properties.
It is believed that regular consumption of Tulsi protects you from disease, promotes health and well-being. It also increases longevity and helps counter stress of daily life. These days, with northern India enveloped in a haze caused by stubble burning, growing Tulsi is highly recommended.
How Tulsi combats air pollution?
Due to the ability of Tulsi to purify the air, hundreds of Tulsis have been planted around Taj Mahal in Agra to protect the iconic ivory-white marble building from pollution. Also, the ornamental plants including Basil, Aloe Vera, Snake plants and Ivy are known to have a similar purifying effect. These plants improve indoor air quality, helping you breathe cleaner air.
https://www.ptcnews.tv/7-health-hazards-of-hookah-that-will-chill-down-your-spine/
In Ayurvedic texts, Tulsi is prescribed for the treatment of:
Asthma, Bronchitis, congestion, cold and cough, flu, sore throat and other respiratory ailments
High blood pressure and high cholesterol
Diabetes
Headaches
Earaches and eye infections
Ulcers, indigestion and gastric disorders
Intestinal parasites
Wounds
Joint pain and rheumatoid arthritis
Kidney stones
Obesity
Cancer
Malaria
-PTC News