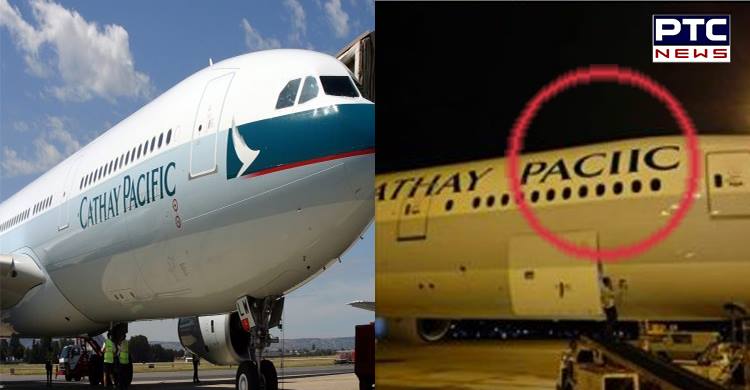 What happens when an International Airline forgets their own spelling!
Hong Kong's Multi-Billion Pound Airline, Cathay Pacific got their spellings wrong on the plane and sent the plane back to the paint shop.
Cathay Pacific missed an "F" from Pacific and leaving it just "Cathay Pacii".
Also Read: 2 arrested with Rs 1.18 crore worth gold at Chandigarh international airport 
Travelers at the Hong Kong International airport spotted the error and immediately contacted the airline authorities.
Photos of the Boeing 771-367 at Hong Kong International Airport with Capital Letter, "CATHAY PACII" were making rounds on social media.
Oops this special livery won't last long! She's going back to the shop!
(Source: HKADB) pic.twitter.com/20SRQpKXET

— Cathay Pacific (@cathaypacific) September 19, 2018
The Airline has been sent back to the paint shop. According to the officials, this would cost them thousands of dollars to rectify the mistake.
Also Read: Sindhu enters semifinals of Hong Kong Open SuperSeries
Though many still wonder that how this mistake could've happened. According to the engineer of another airline that if it would've been an honest mistake then a gap should be there between two letters as the paint department have proper stencils.
-PTC NEWS