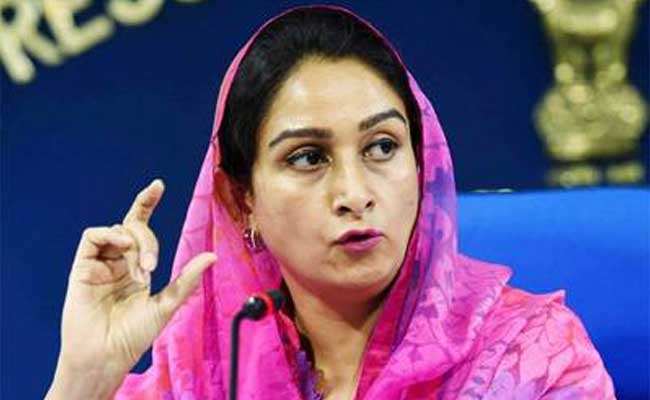 Union Minister Harsimrat Kaur Badal on Tuesday demanded the arrest of Congress leader Jagdish Tytler in connection with the 1984 Sikh Genocide.
Speaking to media outside Parliament, she questioned as to why Tytler, who has "confessed" to his crime, has not been arrested yet.
'It's been 34 years to the 1984 Sikh genocide incident, thousands of Sikhs were massacred in this genocide. Everyone knows who did that but no one has been punished yet. Tytler has now himself admitted that he was behind this. Why is he not being arrested?', questioned Harsimrat Kaur Badal.
'He must be arrested and Narco test be done on him as soon as possible,' demanded Harsimrat Badal.
On February 5, BJP leader R P Singh filed a complaint in Greater Kailash, police station based on the Tytler sting CD and papers.
"It has been requested in the complaint that since the accused can leave the country any time hence he should be arrested immediately and prosecuted under IPC Sections 302, 147/149 and 120-B"
Earlier in the day, Manjit Singh GK said that they would send copies of the video clips to various authorities and demanded arrest of the Congress leader.
"We have a sting of Jagdish Tytler in which he is admitting his role in 1984 killings. We are handing over all proofs to the CBI and it should arrest him immediately," the Akali Dal leader said.
According to official records, about 2,800 Sikhs were killed across India, including 2,100 in Delhi, during the pogrom that broke out after the then Prime Minister Indira Gandhi was assassinated by her Sikh bodyguards.
-PTC News