Farmers Protest: Ahead of the Monsoon Session of the Parliament, the former Union Minister Harsimrat Kaur Badal on Sunday moved an adjournment motion in the Lok Sabha seeking discussion on three controversial farm laws. Even as she urged the House to repeal these laws and solve the issue immediately.

Seeking the adjournment through a letter to the Speaker of the Lok Sabha, Bathinda MP, Harsimrat Kaur Badal, said "That a nationwide crisis has been raging over the enactment of the three laws."
Also Read | Confirmed! Navjot Singh Sidhu appointed Punjab Congress President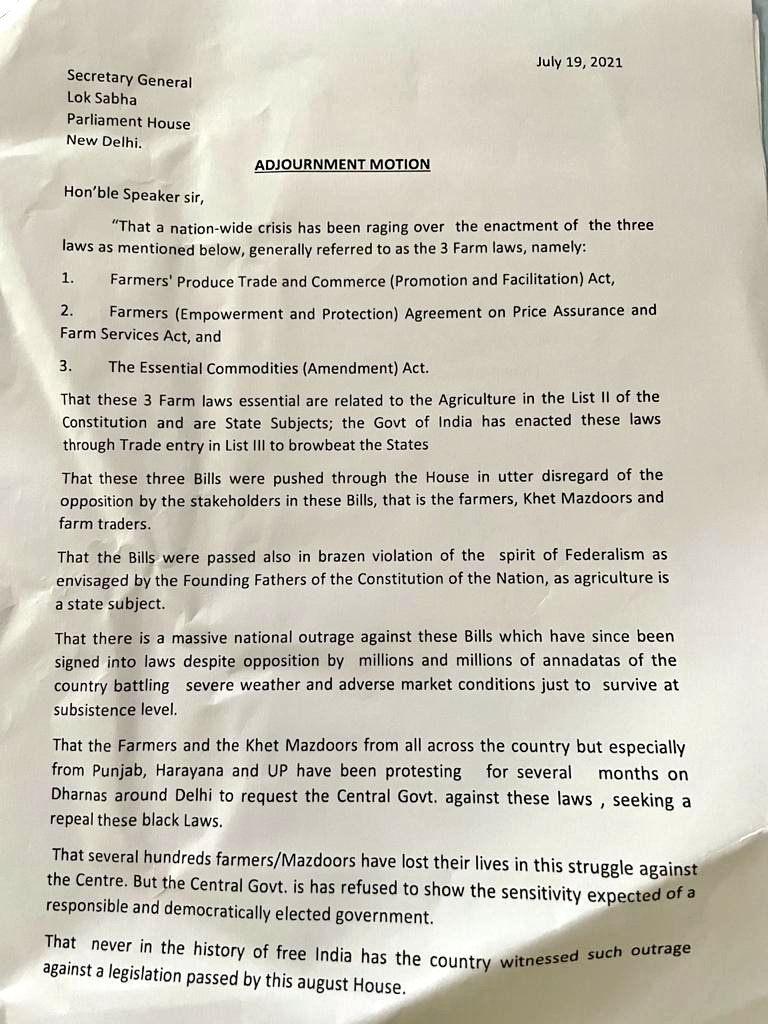 "That these 3 Farm laws essential are related to the Agriculture in the Last of the Constitution and are State Subjects; the Govt of India has enacted these laws through Trade entry in List Il to browbeat the States," she wrote.
She added that these three Bills were pushed through the House in utter disregard of the opposition by the stakeholders in these Bills, that is the farmers, Khet Mazdoors, and farm traders.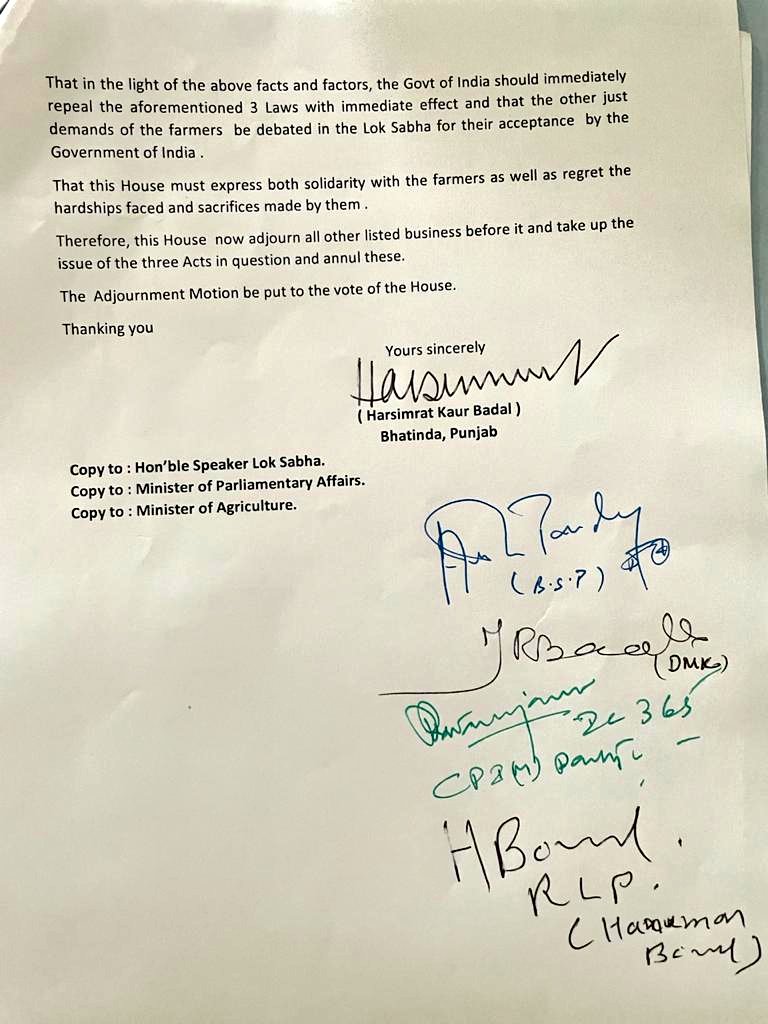 Also Read | Farmers' Protest: BKU leader Rakesh Tikait warns of 'war' over farm laws
The bills were passed also in brazen violation of the spirit of Federalism as envisaged by the Founding Fathers of the Constitution of the Nation, as agriculture is a state subject," she asserted.
She further mentioned that there was a massive national outrage against these Bills which have since been signed into law despite opposition by millions and millions of annadatas of the country battling severe weather and adverse market conditions just to survive at subsistence level.
Farmers and the Khet Mazdoors from all across the country but especially from Punjab, Haryana, and UP have been protesting for several months around Delhi to request the Central Govt. seeking to repeal these black Laws.
"Therefore, this House now adjourn all other listed business before it and take up the issue of the three Acts in question and annul these," she wrote, adding that the Adjournment Motion should be put to the vote of the House during the Monsoon Session of the Parliament.
-PTC News