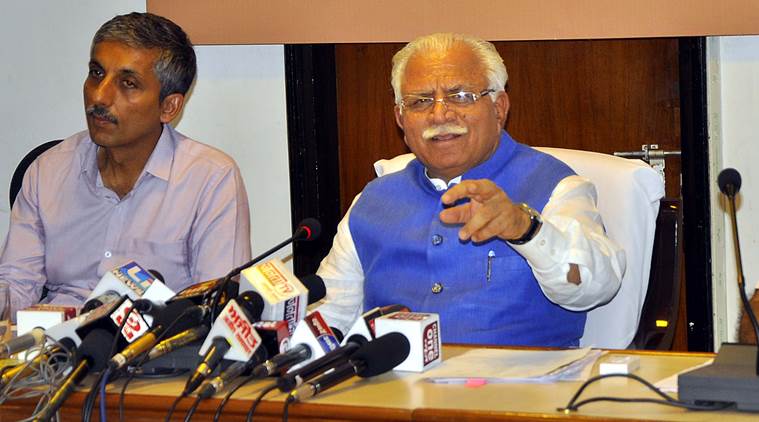 Panchkula, Dec 2- The Haryana government has written to the Centre to fix minimum qualification for MPs and MLAs for contesting elections, Chief Minister Manohar Lal Khattar said on Saturday.
The state government's earlier decision to fix minimum qualification of panchayat representatives had received widespread praise.
"Our decision to fix minimum educational qualification of panchayat representatives for contesting elections was upheld by the court," an official release quoted the chief minister as saying.
"Apart from this, we have written a letter to the central government that minimum qualification should also be fixed for Members of Parliament (MPs) and Members of Legislative Assembly (MLAs) to contest elections..," it said.
Notably, in September 2015, the Haryana Assembly had passed a bill, fixing the minimum educational qualification for contesting elections to Panchayati Raj institutions, besides laying down other conditions including making it mandatory for the candidates to have functional toilets.
The state assembly passed another Bill last year, mandating the same rules for those contesting Urban Local Body polls.
Khattar said the state would establish a separate burn unit at the civil hospital here for providing prompt treatment to burn injuries. He directed the health authorities to appoint specialist doctors for the same, the release said.
Speaking at a gathering here after inaugurating and laying foundation stones of projects worth Rs 50 crore, the BJP leader announced that all underpasses to provide alternative pathways for Sector-20 and Sector-21, located along the national highway, would be constructed to accommodate the daily traffic volume.
He added that the state's sex ratio has now reached 937 girls per 1,000 boys, which was around 850 girls per 1,000 boys earlier. PTI