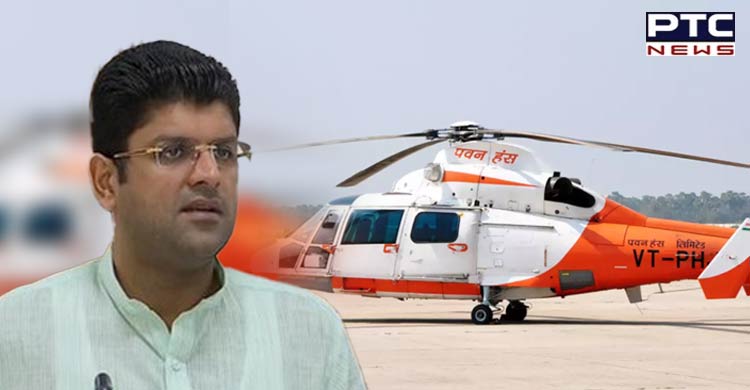 Mohali, October 6: Leaders of Haryana are using Punjab's helicopter (Pawan Hans) and that too without any agreement. The revelation has come to the fore in information sought under the RTI Act by activist Manik Goyal.

Recently, Haryana Deputy Chief Minister Dushyant Chautala was spotted using Punjab Government helicopter Pawan Hans. RTI activist Manik Goyal posted that video on social media, which went viral and led to a controversy in the entire state. People of Punjab and Opposition leaders countered the Aam Aadmi Party (AAP) as to how Haryana Deputy Chief Minister Dushyant Chautala was allowed to use the helicopter in Punjab.
Also Read | Sonia Gandhi joins Congress' 'Bharat Jodo Yatra' in Karnataka
In response to all these queries, AAP chief spokesperson Malwinder Singh Kang tweeted,
"Punjab has an agreement with other provinces to use helicopters under which the Deputy Chief Minister of Haryana is using Punjab's helicopter."
Sonali Giri, Director of Urban Aviation, Punjab, also issued a statement and said "Punjab has an agreement with other states under which Chautala is using Punjab's helicopter".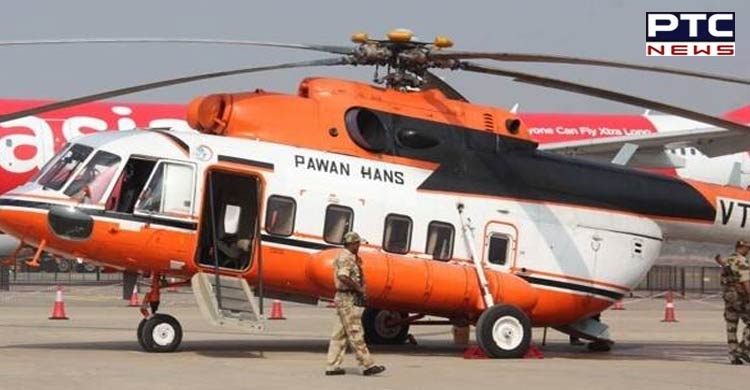 After all this, Manik Goyal, RTI activist from Mansa, filed an RTI with the Civil Aviation Department of Punjab, in which he sought a copy of the helicopter sharing agreement with other states. However, the information revealed that the Punjab Government never entered into any helicopter sharing agreement with any state.
Manik Goyal said, "I was shocked to read the information found in the RTI. How the Aam Aadmi Party and civil aviation officers are telling open lies to the people. Punjab is not taking any kind of money from Haryana to use this helicopter. The service is being given for free."
Also Read | 'DO NOT USE THEM': WHO issues alert on four Indian cough syrups
"The AAP has come to power by seeking votes in the name of change. If the party has a desire to make an alliance with the JJP or Dushyant Chautala in the future or to take advantage, then please do not rob the resources of Punjab in return. The Civil Aviation Department is refusing to answer the rest of the questions through RTI," alleged Goyal.
-PTC News