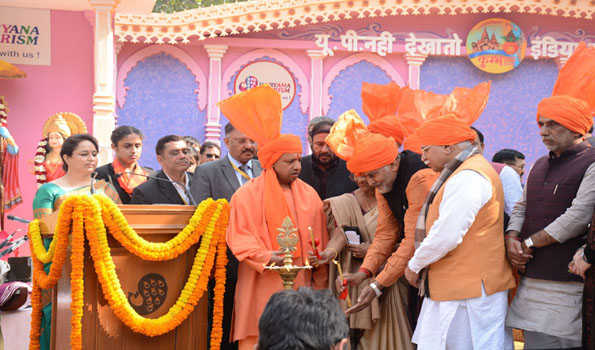 The governments of Haryana and Uttar Pradesh Friday signed a reciprocal transport agreement under which their buses will ply over 1.16 lakh km daily in each other's territories.
The agreement was signed in the presence of Haryana Chief Minister Manohar Lal Khattar and his Uttar Pradesh counterpart Yogi Adityanath at the inauguration day of the 32nd Surajkund international crafts mela here, an official release said.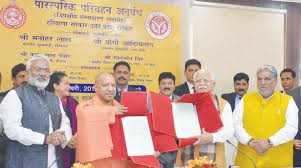 "This transport agreement with neighbouring state will facilitate economic activity as well as provide easy access to traffic," Khattar said.
Adityanath said his government has considered similar proposals for several states and such agreements have also been made with Rajasthan and Uttarakhand.
He said that Uttar Pradesh and Haryana are associated with each other for thousands of years.
"Lord Krishna was born in Uttar Pradesh, he delivered the holy message of Gita in Haryana," he said.
He said people from Haryana would get the opportunity to visit various famous and religious sites in UP like Ayodhya, Kashi, Gorakhpur, Mathura. He said they can also go to Ganga Sagar and Pashupatinath of Nepal passing through the state.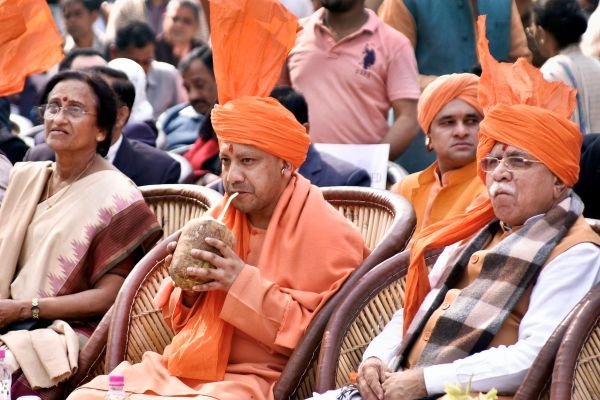 Uttar Pradash is the 'Theme State' for this year's mela.
The agreement overrides a 35-year-old pact between the two states to cater to the increasing demands of transport operations, the release said.
As per previous agreement, buses of Haryana were operating 10,362 kms daily in the territory of Uttar Pradesh and likewise UP buses were operating 8,116 kms daily in territory of Haryana, the release said.
Additional Chief Secretary, Transport, R R Jowel signed the agreement on behalf of the Haryana government, while Principal Secretary, Transport, Aradhana Shukla represented UP.
Shukla said the new agreement will facilitate movement of 423 Haryana state buses on 256 routes of Uttar Pradesh aggregating 66,420 kilometers while UP will operate 522 buses on 256 routes covering 50,034 kilometers in Haryana. PTI