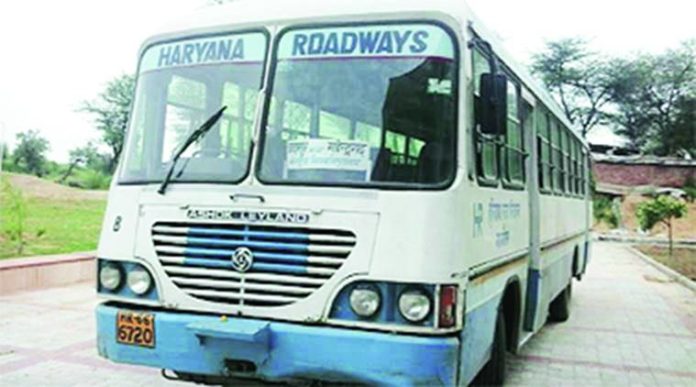 Haryana Roadways employees on strike, public transport to be hit
The public transport services would be affected in Haryana today as Roadways employees will go on a day-long strike to protest the government's move to allow private buses to ply within and from the state.
The Haryana government had on August 30 invoked the Haryana Essential Services Maintenance Act (ESMA) for six months barring the employees to go on the proposed strike.
According to the Roadways union leaders, the government buses have started to go off roads in some depots across the state Tuesday evening. At several depots, including Gurgaon, Karnal and Sirsa, the roadways workers held protest demonstrations and raised slogans against the government.
In view of the employees' strike, the authorities had also imposed Section 144 of the Code of Criminal Procedure at some places prohibiting assembly of more than four people.
"Till the very end, we were open for talks with the state government to reach to a solution so that public is not put to inconvenience due to the strike. However, as the government remained defiant and even invoked the ESMA, we have no choice but to proceed on strike on Wednesday as per our earlier announcement," Haryana Roadways Employees Union president Dalbir Kirmara said on Tuesday.
"We have urged the government to buy its own buses and assured them of better facilities to the commuters. However, they refused to listen to us and stuck to their stand," Kirmara said.
"Why is the government bent upon gradually privatising the Haryana Roadways, which was once a profitable venture. We are a welfare state and the government should not always be looking for profits. They should take back the ESMA, sit and talk with the employees and resolve the issue. The public should not be put to inconvenience because of the government's failure," party state president Ashok Arora said.
-PTC News