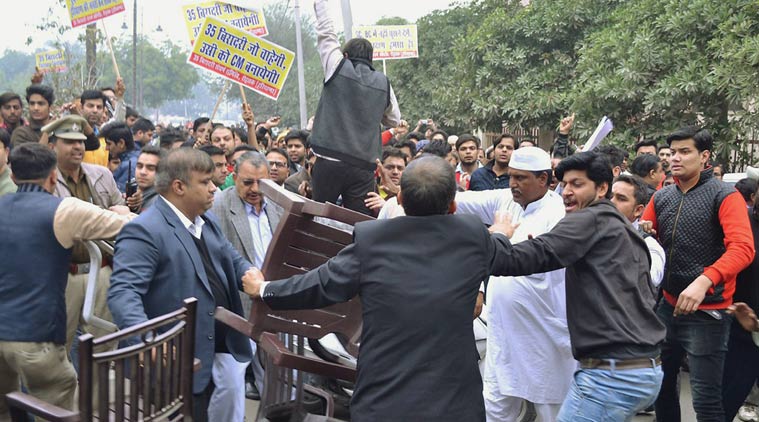 The Haryana government has given its nod to the withdrawal of 70 FIRs registered in connection with the February 2016 Jat quota stir violence.
"The orders to withdraw the 70 cases from courts were issued yesterday. As many as 822 people are accused in these cases," Additional Chief Secretary (Home) S S Prasad said.
The All India Jat Aarakshan Sangharsh Samiti (AIJASS), however, demanded that all such cases should be withdrawn. AIJASS chief Yashpal Malik even threatened to disrupt the motorcycle rally of BJP chief Amit Shah in Jind on February 15 over their demands.
The move also attracted criticism with Kurukshetra MP Raj Kumar Saini saying those who suffered hugely during the violence should be asked before the cases are withdrawn.
However, Additional Chief Secretary (Home) Prasad said the approval to withdraw 70 FIRs against 822 protesters from 11 districts had been given.
"A total of 822 people were accused in the 70 FIRs. Prior to this in December, a similar direction was issued for (the withdrawal of) 15 cases in which 47 persons were accused. Similar instructions were earlier given in connection with 138 cases, in which 1,158 people were accused," he told reporters.
So far, the government has approved withdrawal of 223 cases, in which a total of 2,027 persons are accused, the official said.
Giving details about the process that is followed in such cases, he said, "the superintendents of police and district attorneys of the concerned districts give their report and after examination of these, the state's Attorney General gives his opinion. Then District Magistrates are then asked to file applications for withdrawal of the cases before the concerned courts".
However, a final decision in this regard rests with the courts, he said. We have written to the district magistrates, asking them to initiate the process for withdrawal of cases, he added.
Most of the cases pertain to offences like unlawful assembly, rioting, wrongful restraint, obstructing a public official from discharging duty.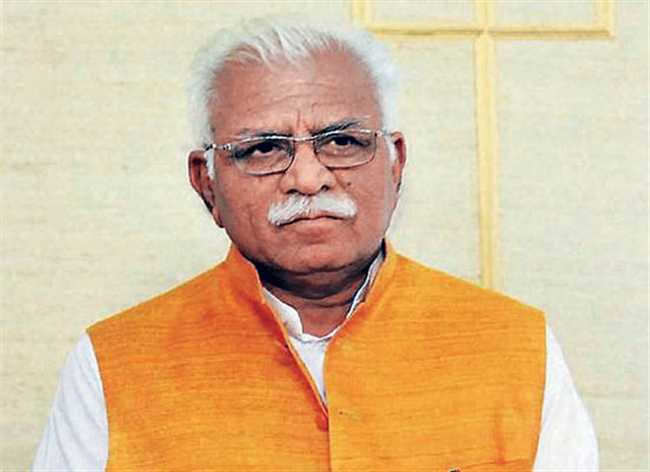 Prasad clarified that no case pertaining to heinous crimes like murder, was to be withdrawn.
These cases were filed in February 2016 after the Jat quota stir in the state turned violent. Around 30 people were killed and more than 300 people injured when the agitation resulted in large-scale violence.
Meanwhile, AIJASS president Yashpal Malik threatened to disrupt a motorcycle rally of BJP president Amit Shah in Jind on February 15.
The AIJASS will hold "Bhaichara Nyaya Yatra" at Jind on February 15 to seek answers from government for allegedly not fulfilling the promises made to the Jat community.
"We will also hold a roadshow in Jind on February 15 in which at least 50,000 tractortrolleys will be used, to oppose the BJP government's failure to meetour demands. It is not the question of taking back 70 or 100 FIRs, but wedemand all cases should be withdrawn," he said.
He said the Jats and Haryana government had arrived at an agreement in a meeting held in Delhi last year.
"However, the government has not fulfilled demands which they agreed to at the meeting... Our legitimate demand of quota should be met and suitable compensation to those who were injured in the quota stir should be given," Malik said today.
Meanwhile, commenting on government according approval to withdraw 70 FIRs, Kurukshetra MP Raj Kumar Saini said before taking any decision to withdraw cases the government should first ask those who suffered huge loss when the stir turned violent.
"The government should ask those whose houses and properties were burnt. They should ask those who lost their children. The government should not succumb to pressure tactics of a particular section to withdraw cases because such a move will further embolden those who indulge in mayhem," he said.
Meanwhile, in view of "Balidan Divas" to be observed on February 18 by AIJASS, the Haryana police department has decided to cancel leave of all personnel except in emergency cases till further orders, an official order said.
PTI