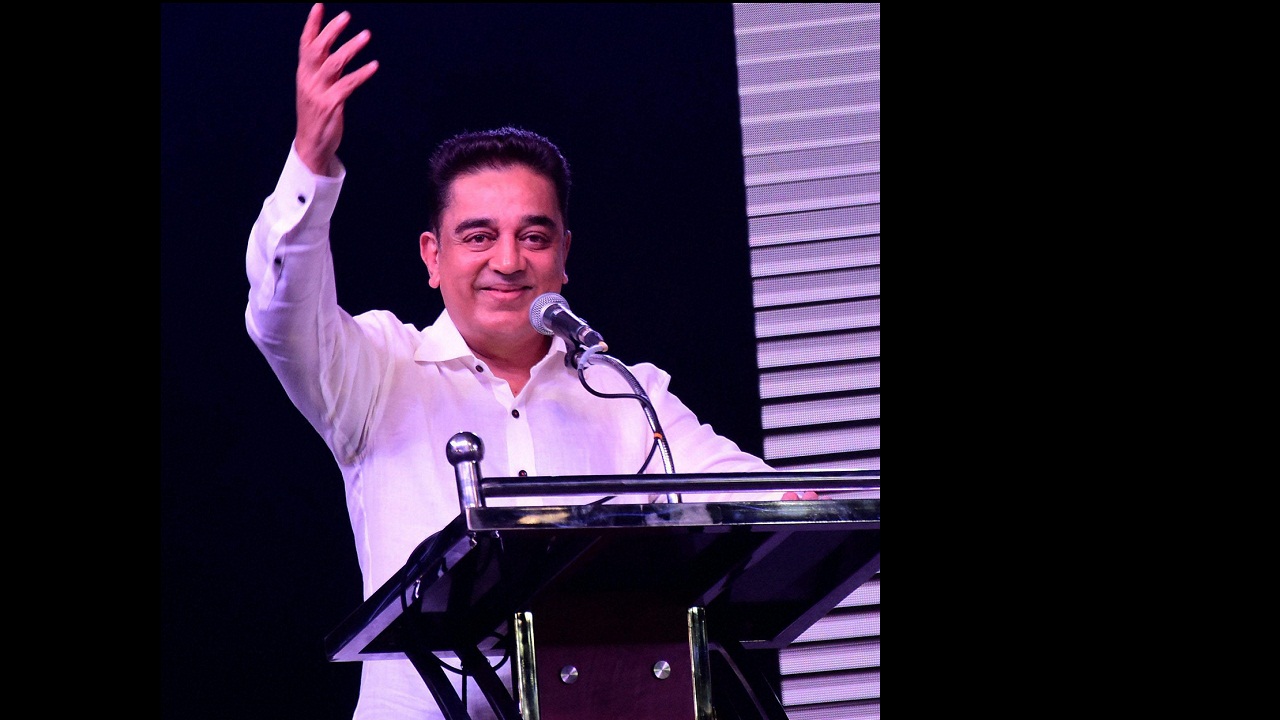 Launching his political party, actor Kamal Haasan today said his outfit was committed to politics free from "games of caste and religion" and would focus on good governance.
In his launch address, Haasan touched upon key issues concerning Tamil Nadu including the Cauvery river water dispute, alleged corruption and vote for money.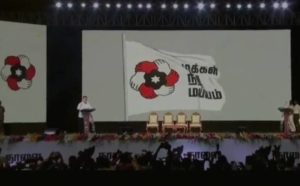 Haasan christened his party "Makkal Needhi Mayyam," and unfurled its flag that symbolises the strength of unity.
On the symbolism behind the flag, he said: "If you look closer you can find the map of south India map in it, the six hands refer to six southern states..The star at the centre refers to the people..."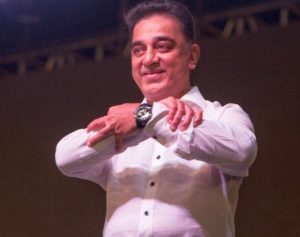 The party's name roughly translates to "Centre for People's Justice."
Outlining his party's policies, he said his outfit was committed to a politics free from "games of caste and religion," quality education for all sections of people and good governance sans corruption.
He said ending corruption was the responsibility of all and not just his.
Slams vote for money
Slamming vote for money, Haasan said people have been cheated and asserted that he will never offer vote for money but rather spend it for their welfare.
"If you had voted for a good party, you could have got even six lakh rupees a year (indicating such income through employment or benefit in the form of government services) not six thousand rupees," he said.
When people asked about non-delivery of services they were driven away saying they had taken money for vote,he said.
On the contentious Cauvery issue, he advocated dialogue as the way out.
"If a proper dialogue is held we can get it, you ask water and I can get blood donation too," he said.
 Hitting out at parties for only fanning sentiments on the issue, he said on a humanitarian basis, those from Karnataka had lent a helping hand during natural disasters like the tsunami and floods.
Haasan repeatedly said he is "only a 'thondan,' (sewak) and not a leader (Thalaivan), only you (cadres) should reign supreme."
The actor said he thought of involving in a "phased propaganda" but "Kejriwal has begun my propaganda today itself which has accelerated our speed."
My party against freebies
Trying a method of explaining his party's stand on a couple of issues through question-answer session, he said the party was against freebies.
Freebies were a fixture in the regimes of the previous DMK and current AIADMK.
Rather than giving such freebies, he said by creating employment opportunities, the party would empower people with which they can fulfill their needs and also help others.
"There will be no quarter or scooter," he said.
Subsidy for scooter for women beneficiaries is an initiative of the ruling AIADMK and it is set to formally take off soon.
Reason for entering politics
On the reason for entering politics, Haasan said he was seized of a guilty conscience when he thought of what he had done for the people who showered him with their love.
"I then decided that the rest of my life is for you, and that is why this hurry (to launch party)," he told the huge crowd that had gathered.
On whether his party's ideology will be left or right, he said: "We are being asked if we are left or right that is why we have kept centre in the party name. We will take good things from wherever we get it."
Repeating the 'Nalai Namadhey (Tomorrow is ours),' slogan, he advocated hardwork sans greed.
Stating that the party has been registered with the Election Commission and the structure has been designed with an intention to sustain it through the next three to four generations at the least.
Taking potshots at the ruling AIADMK regime without naming it directly, he said while the government was running liqour outlets which was "comical," the schools were (largely) in the hands of private sector.
Batting for quality education, he said through skill development unemployed youth could be made employable.
He said his future meetings would be interactive in nature and he will answer questions.
If he does not know the answer, he will answer it by getting it from others, Haasan said.
To a question from the gathering, asking where was he all these years? he said: "I was in your hearts all along and from now on I desire to be at your homes."
Asked how long he will sustain in politics, he said "till such time I am alive."
"The baton will be handed over to the next runner," he added.
He denied that he was starting a party for his personal reasons or hearburn he endured (due to alleged political intervention in his movie Viswaroopam's release).
Haasan advocated equal rights for women and decried violence against them. PTI