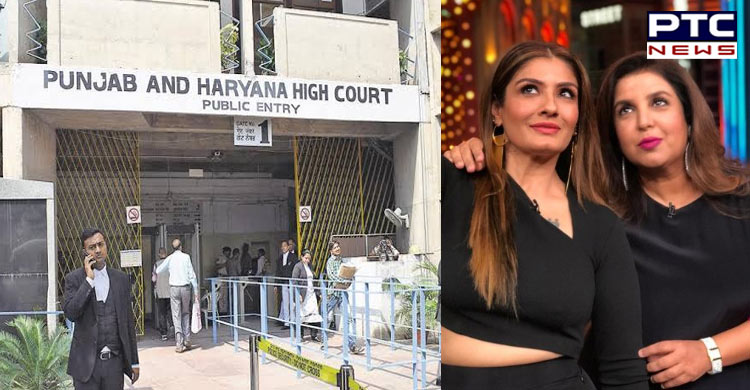 Raveena Tandon Farah Khan Controversy: Almost a month after the registration of a case against Bollywood actress Raveena Tandon and director Farah Khan for hurting religious sentiments, the Punjab and Haryana High Court has issued a notice of motion to Punjab and another respondent on Thursday. Justice Ashok Kumar Verma has issued directions against any coercive steps against the two.
According to the information, they moved the court seeking the quashing of the case. In a petition filed by the counsel Abhinav Sood, Raveena and Farah had sought directions for staying all the further proceedings.

An FIR was registered under Section 295-A of the IPC at Ajnala police station on December 25. In the petition on the behalf of the two, Sood submitted that the FIR was illegal, bad in law and was required to be quashed. Sood described the  allegations as unjustified, false and incorrect.
https://www.facebook.com/ptcnewsonline/videos/175176183729890/?t=1
He submitted that there was nothing that could prove that the act was intended to hurt the religious sentiments of a community. Adding, he said that it could not even be said that the act was qualified to constitute an offence under Section 295-A of the Indian Penal Code (IPC).
https://www.ptcnews.tv/amritsar-raveena-tandon-farah-khan-and-bharti-singh-booked-for-hurting-religious-sentiments-en/
Sood also said that Raveena Tandon and Bharti Singh were asked to spell the word Hallelujah and to disclose its meaning. Tandon spelled it correctly, but Bharti misspelt it. Apparently, Bharti did not know the word and was referring to another word in Hindi, Sood said.
-PTC News