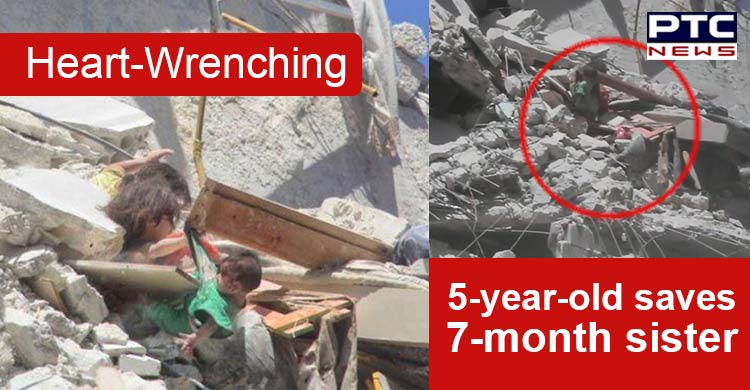 In a video and picture going viral on social media, two Syrian girls are seen trapped in debris followed by the bomb blast that resulted in the collapse of the building. The video is going viral because a 5-year-old grabbed her baby sister from her shirt as she is hanging from the collapsed building.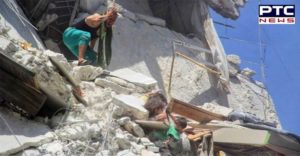 In a picture, there's a man who is horrified and slaps his hand on his forehead. As per reports, the picture was taken on Wednesday by a photographer Bashar al-Sheikh, who works with the local news website SY24.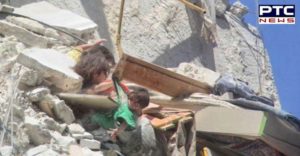 For the video of 5-year-old girl dies saving seven-month-old sister in Syria, click here.
The photograph and a video were captured after the warplanes jolt the town of Ariha in Syria. There are three girls visible, out of which one is dead and the other one holding her sister died shortly following the building collapse after airstrikes.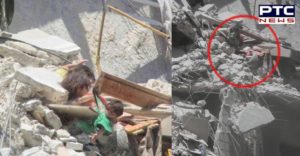 The deceased 5-year-old girl has been identified as Riham al-Abdullah, while her seven-month-old sister is identified as Touka, who is hanging from the debris. The picture took hearts because Riham lost her life saving her sister.
Also Read: Man rapes 3-year-old girl in bus, 5-year-old brother says 'Let my sister go'
The Heart-wrenched picture is going viral and everyone is distressful watching the video and the pictures as just 5-year-old Riham taught a great lesson of humanity sacrificing herself.
-PTC News