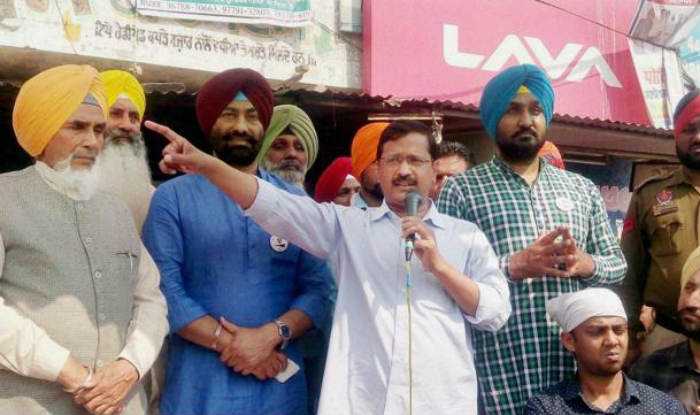 High-Level Meeting To Resolve AAP Crisis Begins In Delhi
Khaira along with 8 supporting MLAs reached Delhi to attend the meeting with the high command to solve the AAP Crisis being held at Manish Sisodia's residence. Najjar Singh, Kanwar Sandhu, Rupinder Ruby, Master Baldev, Jagdev Kamalu and Jagdev Singh Jaaga Reached Delhi with Sukhpal Singh Khaira to attend the meeting.
Meet hayer, Kulwant Singh pandori, Manjeet Singh Bilaspur, Jai Kishan Rori and And Jarnail Singh journalist were already present before Khaira.
As the crisis within the Aam Aadmi Party (AAP) in Punjab deepens following the removal of Bholath MLA Sukhpal Singh Khaira as leader of the opposition, party chief and Delhi CM Arvind Kejriwal has called a meeting of the MLAs supporting Khaira in Delhi Sunday evening.
Khaira, who was in Barnala Sunday morning to muster support for the 2 August volunteers' convention announced by him and the eight MLAs backing him, has decided to meet Kejriwal.
The Aam Aadmi Party on Thursday removed Sukhpal Singh Khaira as the Leader of Opposition in Punjab Assembly and announced Dirba MLA Harpal Singh Cheema would take his place.
10 Aam Aadmi Party MLAs including Sukhpal Khaira and Kanwar Sandhu seek review of the decision to remove Khaira as LoP, said Sukhpal Khaira in addressing a press conference.
-PTC NEWS