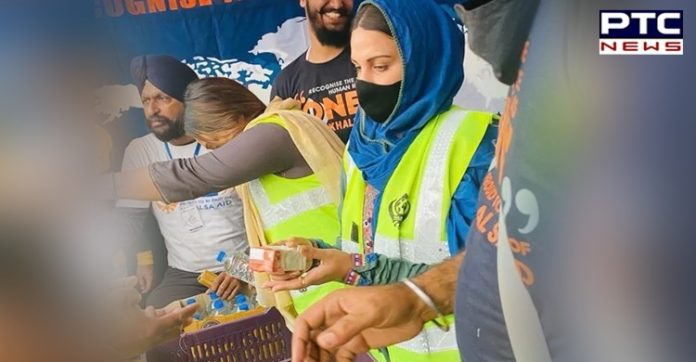 After Diljit Dosanjh, Amrit Maan, Bigg Boss 13 contestant Himanshi Khurana expressed solidarity with farmers in a protest against farm laws 2020. The Punjabi singer and model joined the protesting farmers on Saturday.

Himanshi Khurana was captured distributing packets of juice along with other volunteers from the Khalsa Aid.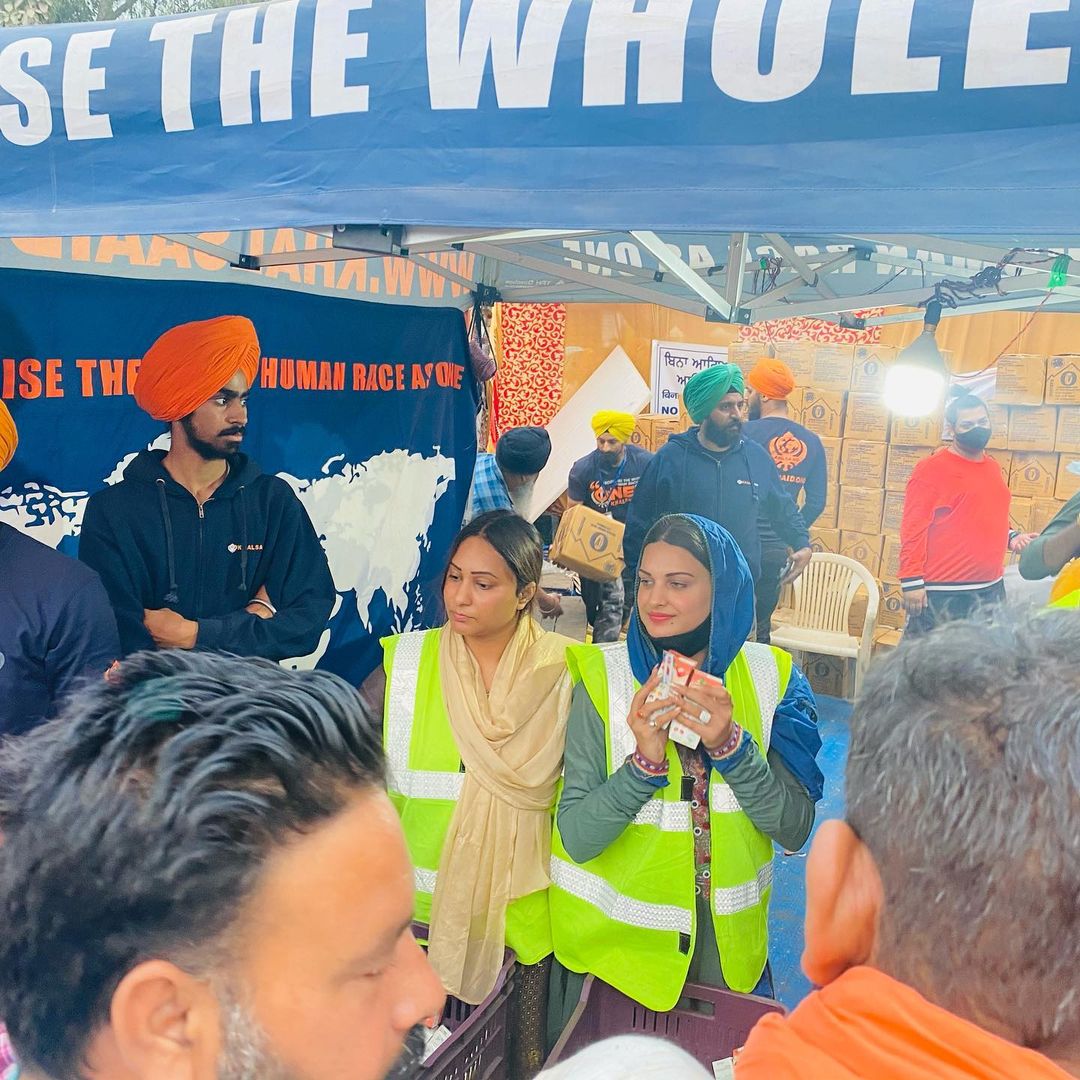 Taking to social media, the Bigg Boss 13 contestant shared four pictures from the ongoing farmers protest. In pictures, she can be seen interacting with a few people and distributing juice packets.
Also Read | No repealing of farm laws 2020: Harjit Grewal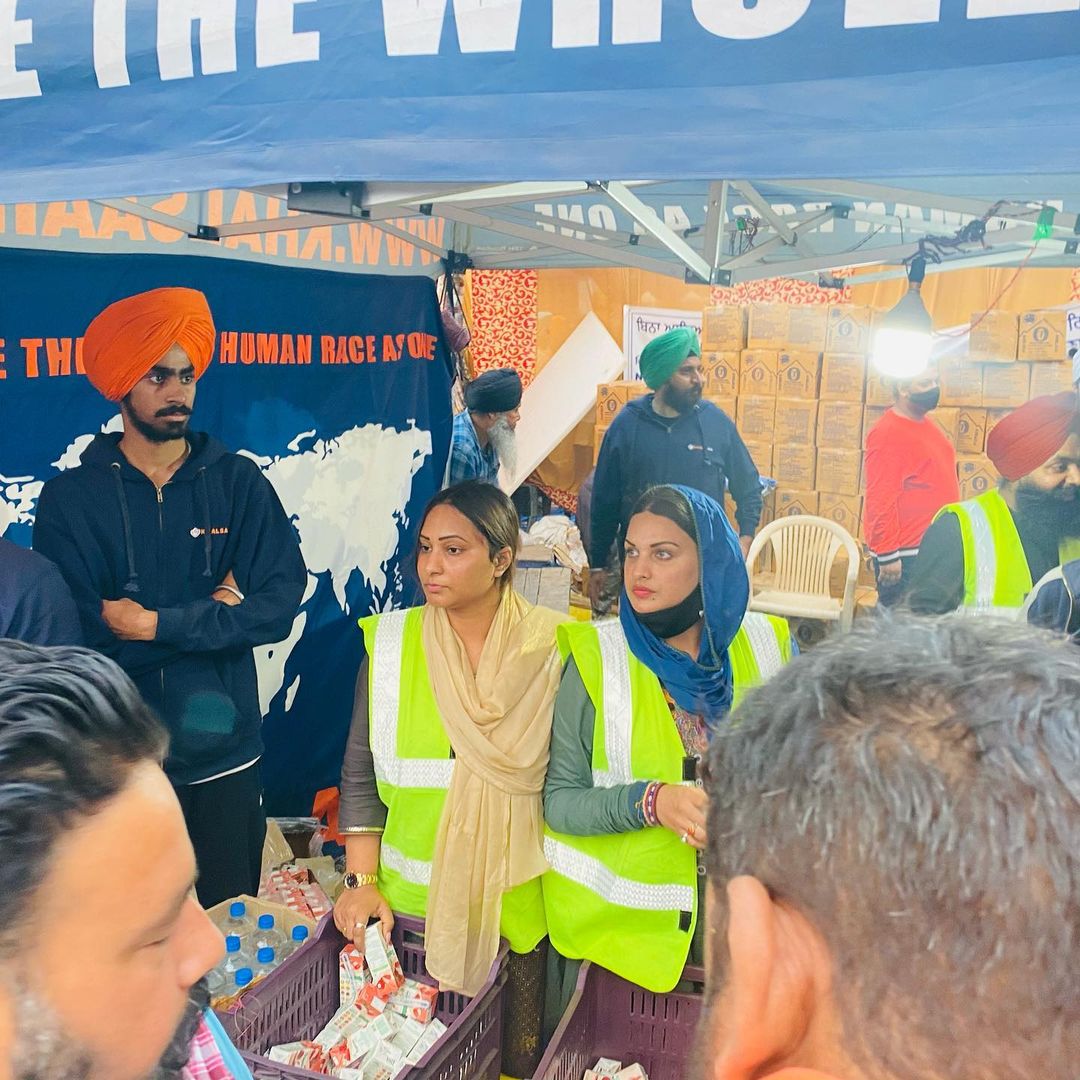 Adhering to the safety guidelines issued in the wake of COVID-19 pandemic, Himanshi was seen wearing a face mask while distributing the packets at the stall. Sharing the photos, Himanshi wrote, "@khalsa_aid @khalsaaid_india #kisaanmajdoorektazindabad."

Her beau and fellow contestant from Bigg Boss 13, Asim Riaz, has backed the actress' initiative in a fight against farm laws 2020.
Also Read | Farmers Protest: Centre awaits a formal response from farm leader
This is not the first time that Himanshi has supported the protesting farmers publicly.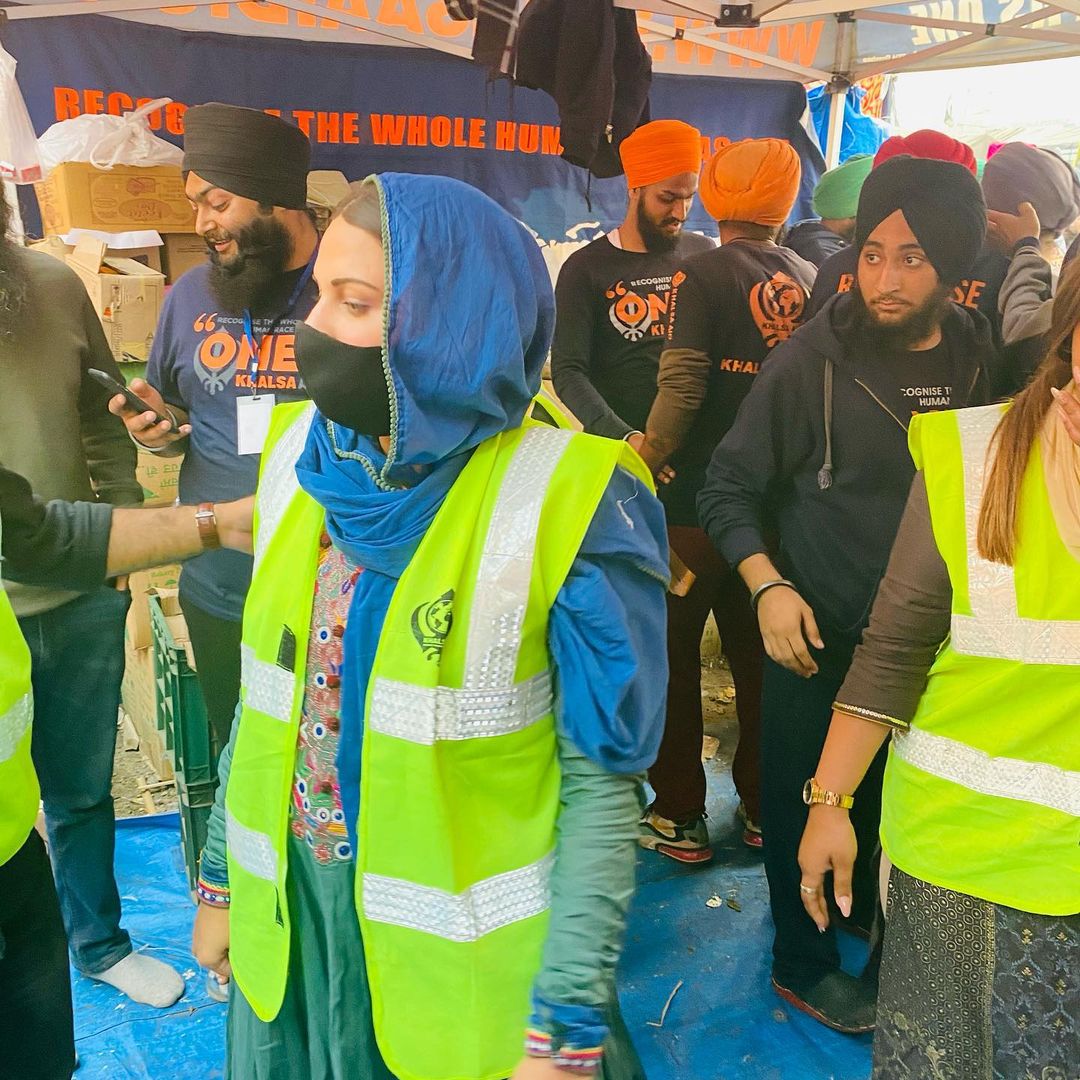 Previously, the actress had slammed Kangana Ranaut for her tweet on farmers' stir. Himanshi had written, " Oh she's spokesperson now…..baat ko galt angle dena inse sikhe koi….. taki kal ko ye log kuch kre pehle se hi logo me reason faila dia ko kyun Riot honge…."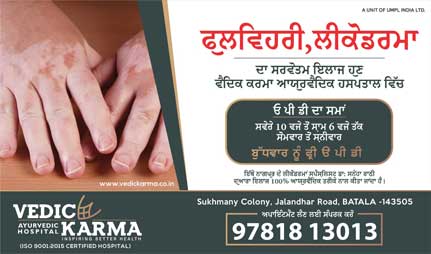 She had also said that Kangana speaks only against the ones she wants to take revenge. Meanwhile, another war of words took place on Twitter between Kangana and Diljit Dosanjh.
-PTC News