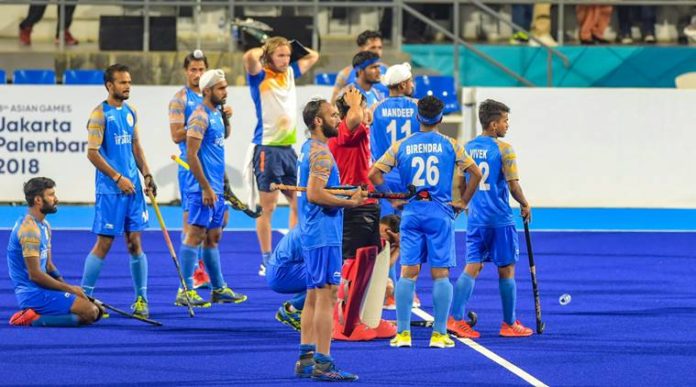 Hockey India has new team of office-bearers
The former Secretary General of Hockey India was elected unopposed as the top official for the Nation.
In less than six months of electing Rajinder Singh of Jammu and Kashmir as its new President against superannuating Mariamma Koshy, Hockey India has elected its new team of office-bearers by reposing faith in Mohd Mushtaque Ahmad of Bihar as its President.  At the 8th Hockey India Congress where elections were held today,   Rajinder Singh and Mohd Mushtaque  Ahmad swapped places.
While Gyanendro Ningombam of Manipur Hockey will take over as the Senior Vice President, Asima Ali of Hockey Jammu & Kashmir and Bhola Nath Singh of Hockey Jharkhand will  be the new Vice Presidents.
Tapan  Kumar Das of Hockey Assam was re-elected as the Treasurer for a second term. Former Indian Women's captain Asunta Lakra of Hockey Jharkhand, was entrusted with the responsibility of Joint Secretary along with Firoz Ansari of Chhattisgarh Hockey.
Also Read: Five-a-side Hockey, India to play in Youth Olympic Qualifier at Bangkok next month
Meanwhile, Arti Singh of Hockey Rajasthan, M Renuka Lakshmi of Hockey Unit of Tamil Nadu and S.V.S. Subramanya Gupta, currently the President of Hockey Karnataka, were each elected unopposed as Executive Members of Hockey India.
Further to this, Dr R.P. Singh and Ms Joydeep Kaur were re-appointed as Athlete Representatives after their nomination from the Executive Board was ratified in the Congress.
The new team:
President: Mohd. Mushtaque Ahmad
Sr. Vice President : Mr. Gyanendro Ningombam
 Secretary General: Mr. Rajinder Singh
Vice-Presidents: Ms. Asima Ali, Mr. Bhola Nath Singh
Treasurer: Mr. Tapan Kumar Das
Joint Secretaries: Ms. Asunta Lakra and Mr. Firoz Ansari
Executive Board Member: Ms. Arti Singh Ms. M Renuka Lakshmi  and Mr. S.V.S. Subramanya Gupta
-PTC NEWS