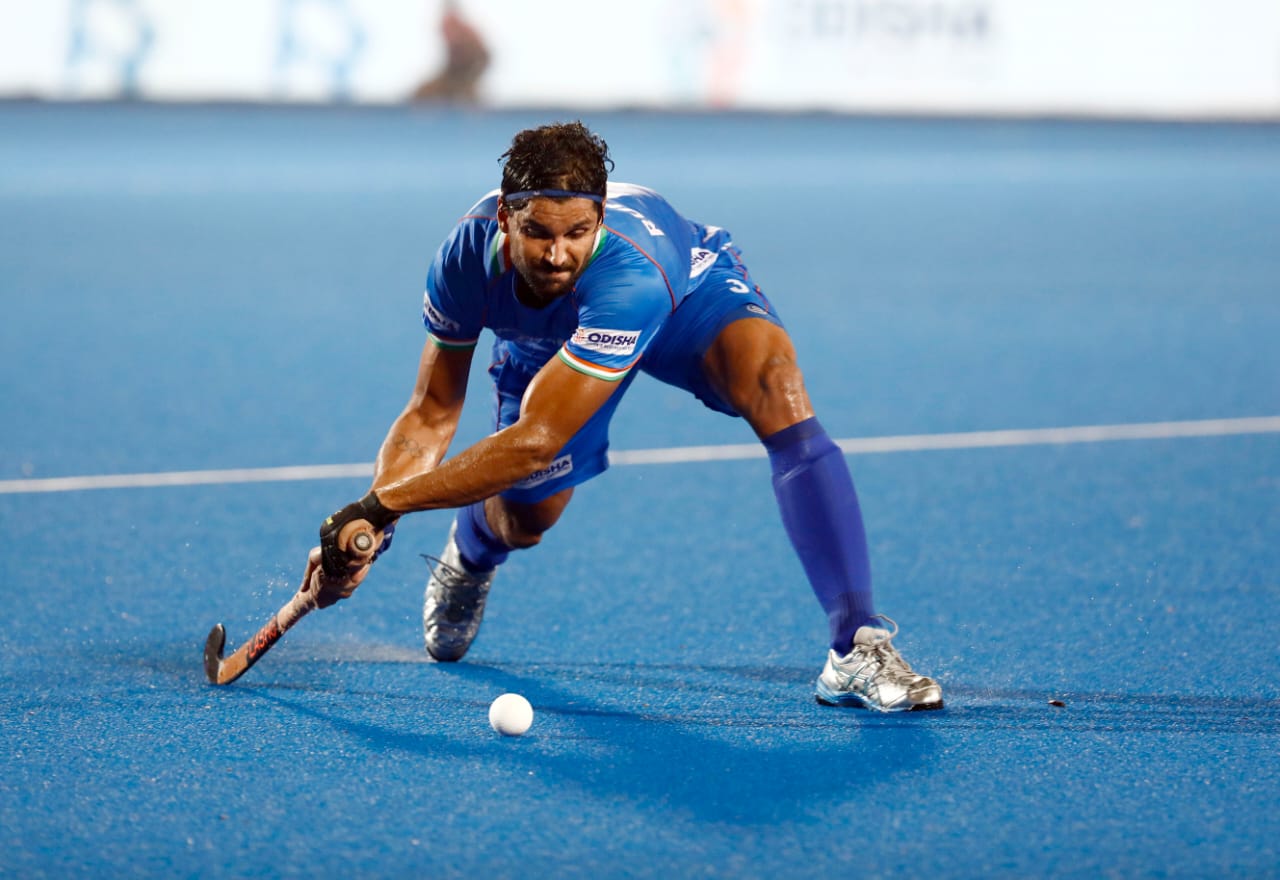 It was a double joy for the home team. Playing before a sizeable home crowd India men and women teams won their first round of double game Olympic Qualifiers at Kalinga Stadium on Friday. While women's tea beat the US 5-1, men's team had to struggle hard to beat a fighting Russia 4-2. India needs to either draw its games tomorrow or maintain a minimum one goal lead to assure its men and women's passage to Tokyo Olympic Games.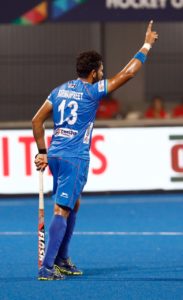 Contrary to expectations, it was men's team that had to struggle against a new blend Russian team. It was no more the same Russia that had suffered a 0-8 defeat at hands of India on the same ground some months earlier. Instead, Russians brought in some youngsters and trained in Europe before coming here for the Olympic Qualifier. And the world number 22 matched world number 5 in almost every department of the game.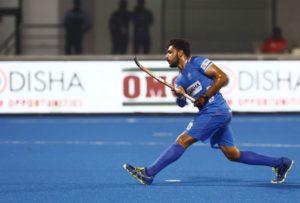 India took the lead in the fifth minute following a penalty stroke that was dutifully converted by drag flicker Harmanpreet Singh. But the lead was short lived. A brilliant striking circle grounder by Andrey Kuarev gave Sreejesh in Indian goal no chance. Once at par, the Russians took on Indians well countering each attack with a return attack. So much so that Russians had fairly good amount of chances. Lack of experience was probably their main handicap.
Compared six penalty corners by India, Russians three and they got their second goal with a superb conversion by Semen Matkouvskiy. Intriguingly, India made a mess of its penalty corners. Of six, two went waste as the ball could not be stopped properly.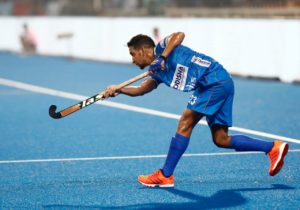 After Harmanpreet Singh had given India lead, it was Mandeep Singh who accounted for the second goal. It was culmination of a fine move. Experienced SV Sunil accounted for India's third goal while Mandeep got his second goal in scoring home team's fourth goal.
Skipper Manpreet Singh was adjudged man of the match.
Russia may have lost the game but it won the hearts of hockey lovers here with a great game.
-PTC News