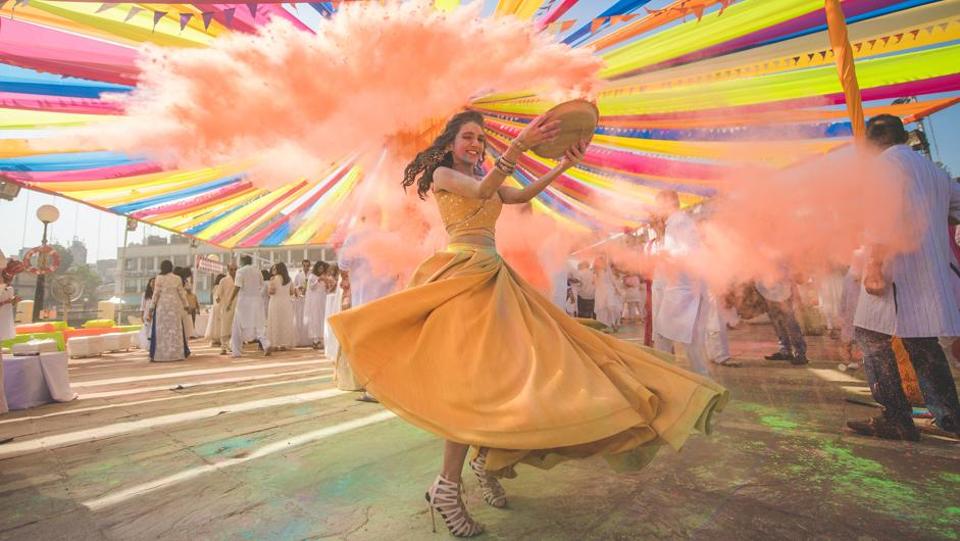 Every Indian wedding is a culmination of colors, drapes, fancy decor, numerous cuisines, unimaginably grand silhouettes and the pressure to look your best! Well, to eliminate the last bit this fashion designer based out of Mumbai brings to you a novel way to celebrate at least one of your wedding functions or your friends!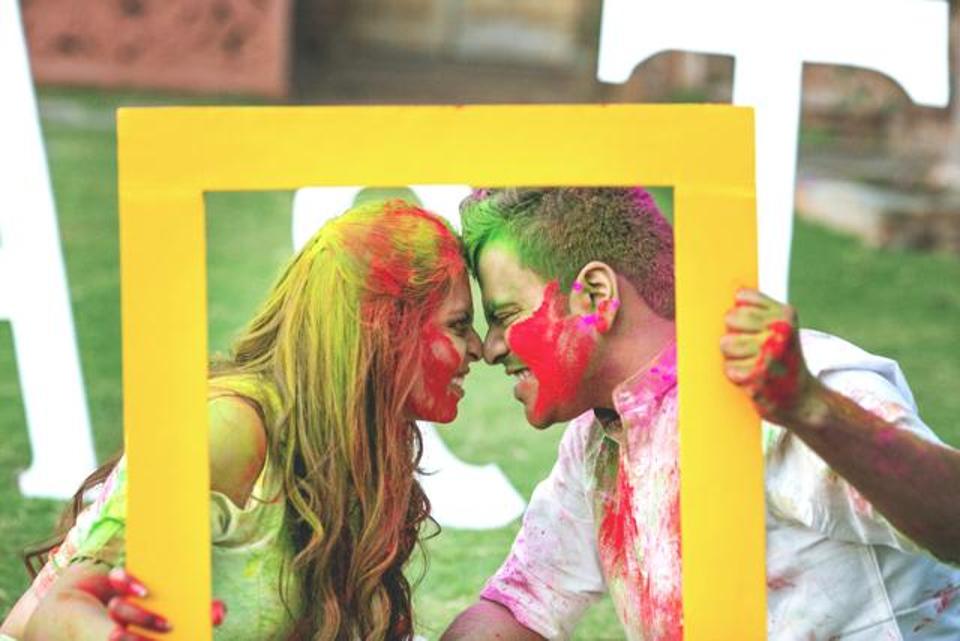 Keeping it easy breezy yet absolutely colorful, this woman themed her cocktail party as a Holi party!! Sounds fun, right? It not only lessens the burden to get dressed and put on your best clothes and spend hours in the salon or with a private makeup artist but it also lessens the pressure to "perform better" than the rest!
Trend setter not only as a fashion designer this time, Masoom Minawala, kick-started her wedding festivities with a colourful Holi party, instead of the customary cocktail night.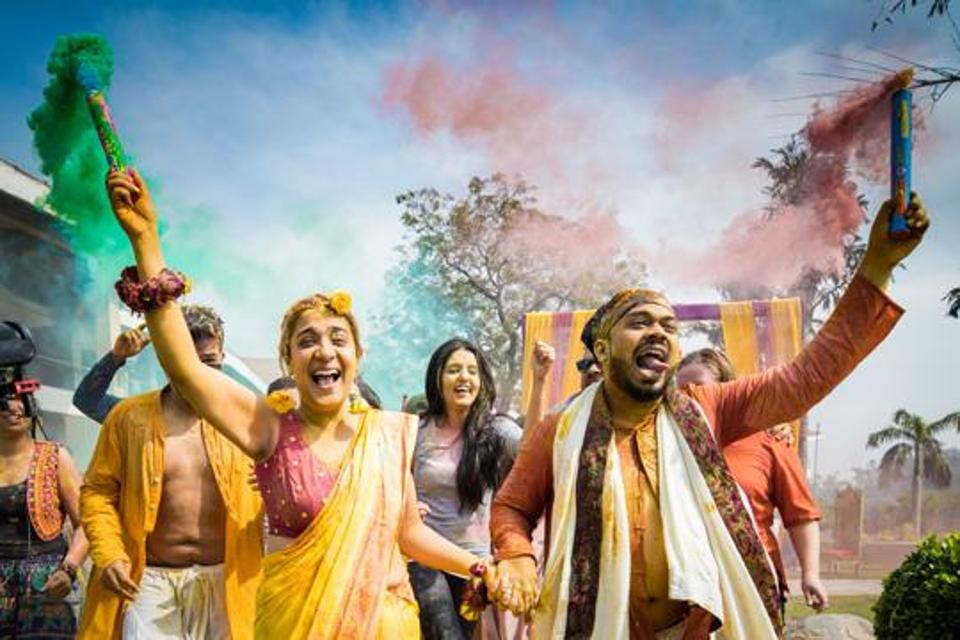 She says, "I wanted to throw a unique party where guests would let their hair down and have a good time without making an effort to look glamorous. So, I thought of mixing a wedding function with an exciting festival like Holi — that turned out to be an excellent idea. It reminded us of our childhood memories and emotions attached to it. I tried the colours a month in advance to make sure it didn't have any side effects."
Another bride, Shweta Acharya, who is a wedding planner by profession, opted for a vibrant Holi-themed haldi ceremony.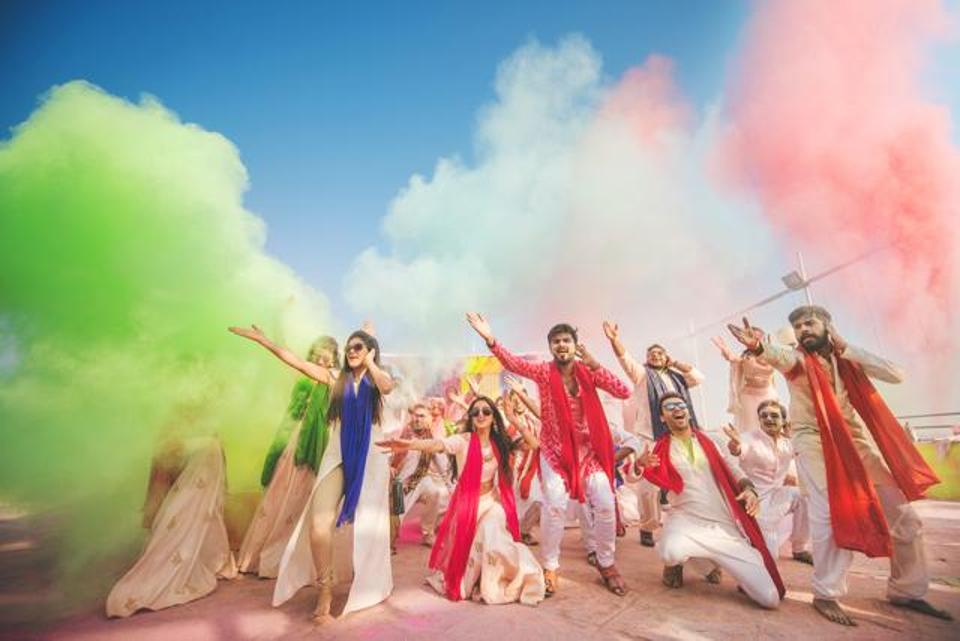 She says, "Haldi is the first function before the marriage ceremony and both sides — the bridegroom's and the bride's families — were officially meeting each other for the first time. So to break the ice and awkwardness among the families and, at the same time, to add a fun factor, my fiancé and I decided to have a haldi-Holi function. Also, [it was] because my fiancé is from Bihar and they celebrate Holi in a grand way there."
Shweta adds, "Apart from just the organic colours, we incorporated water balloons and flower petals to showcase an ambience of the real festival."
A lot of young couples are also opting for smoke bombs and colour sticks as props in their pre-wedding shoots. Shruti Khanna, a Gurgaon-based wedding photographer, says, "They're altogether choosing to play Holi, especially for pictures, to add a dash of drama and make pictures look young and fun."
-PTC News