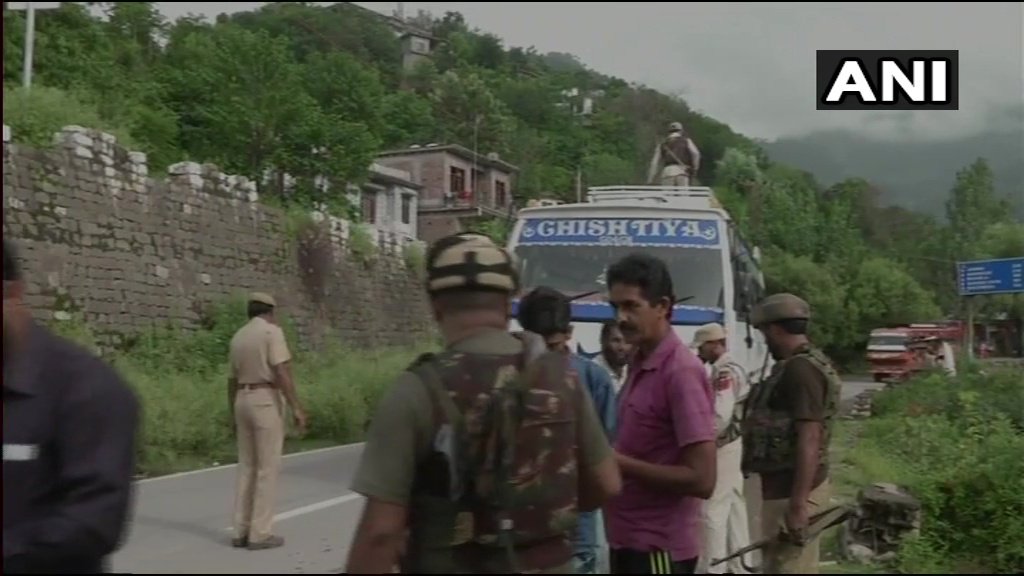 'Hope Aug 15 passes peacefully,' says SSP on security arrangements in J&K
Ahead of Independence Day on August 15, R.Pandey, SSP Poonch in Jammu and Kashmir spoke about the security arrangements and said, we stay in high alert mode and hope August 15 passes peacefully.
'We stay in high alert mode ahead of #IndependenceDay & 26 Jan. Our coordination with intelligence agencies is good & we act accordingly on inputs we get from them. Hope Aug 15 passes peacefully,' he said.
Also Read: India releases 7 and Pakistan Releases 29 Prisoners Ahead Of Independence Day
Security forces are leaving nothing to chance in Jammu and Kashmir as the state joins others in celebrating India's 72nd Independence Day on Wednesday.
Speaking to news agency ANI, SP Vaid - DGP J&K - said that people would be at no risk from elements that could potentially cause trouble. "Security arrangements are in place. We have made elaborate arrangements. I am sure 15th August will pass peacefully. People will be able to participate without fear or any danger," he said.
-PTC News