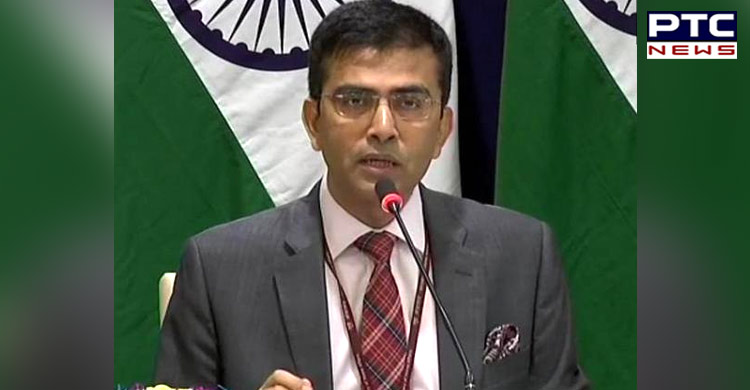 Ministry of External Affairs (MEA) spokesperson Raveesh Kumar on Thursday briefed media person over upcoming India-Japan Summit. He said, "We are in touch with the Japanese side, we do hope that very soon we will come to finalisation of the date."
While talking about the Citizenship Amendment Act, Raveesh Kumar said, "We did reach out to countries across all geographical regions, we did write to our missions to share our prospective on Citizenship Amendment Act and National Register of Citizens with the host government."
He also shed lights on reports of a deal between Saudi Arabia and Pakistan wherein an Organisation of Islamic Cooperation (OIC) meet will be called to discuss the Kashmir issue. Raveesh Kumar said, "The reports are entirely speculative. We are not aware about any such meetings of OIC on India related matter."
https://www.ptcnews.tv/jammu-and-kashmir-7-dead-15-injured-as-bus-falls-into-gorge-in-lamberi-en/
On Nirav Modi, MEA said, "Both cases of Nirav Modi are under litigation that are being heard at Westminster Magistrates Court in London. We are putting all resources on the ground to ensure early extradition of Nirav Modi to India."
"We have requested the Antigua and Barbuda govt that if they can expedite the legal proceedings, the process of extradition of Mehul Choksi to India can start," he added.
-PTC News