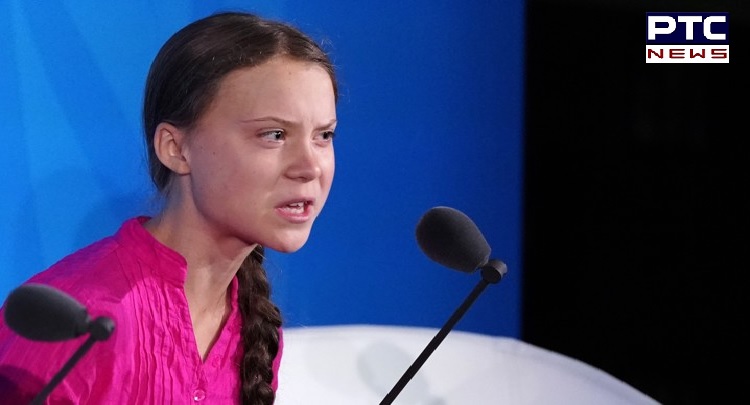 In an impassioned speech at the United Nations Climate Action Summit in New York, a young activist blamed world leaders for the drastic change in climate that could lead up to another mass extinction. Her gut-wrenching question, How Dare You, shook powerful world leaders and triggered an outpouring of support from the world community.
https://twitter.com/GretaThunberg/status/1176209604268691461?s=20
The 16-year-old Swedish climate activist said, "This is all wrong, I shouldn't be up here, I should be back in school on the other side of the ocean. Yet you all come to us – young people for hope! How dare you? You have stolen my dreams, my childhood, with your empty words and yet, I'm one of the lucky ones," she said.
Here's the full speech of Greta Thunberg at UN Climate Action Summit 2019:
https://youtu.be/v33ro5lGHQg
Every word she said, every expression of disenchantment with systems prioritizing economic growth over the environment went viral in no time. "People are suffering, people are dying, entire ecosystems are collapsing. We are in the beginning of a mass extinction and all you can talk about is money and fairytales of eternal economic growth. How dare you? For more than 30 years, science has been crystal clear, How dare you to continue look away and come here saying you are doing enough?" she questioned.
Also, Read International Day of Peace 2019: UN chooses Climate Action for Peace as theme for World Peace Day
Still, Greta communicated her refusal to believe that lack of action on climate change stems from disregard of the danger the planet is in. "You say you hear us and that you understand the urgency. But no matter how sad and angry I am, I do not want to believe that. Because if you really understood the situation and still kept failing to act, then you will be evil and that I refuse to believe."
https://twitter.com/ImRo45/status/1176377855174823936?s=20
Her words inspired people around the world. Back home, netizens threw their behind her. Cricketer Rohit Sharma said in a tweet: "Leaving the saving of our planet to our children is utterly unfair. Greta Thunberg, you're an inspiration. There are no excuses now. We owe the future generations a safe planet. The time for change is now."
https://twitter.com/priyankachopra/status/1176387459656994817?s=20
Priyanka Chopra said, "Thank you Greta Thunberg for giving us the much needed punch in the face, for bringing your generation together and showing us that we need to know better, do more to save what is most critical. At the end of the day, we only have this one planet."
-PTC News