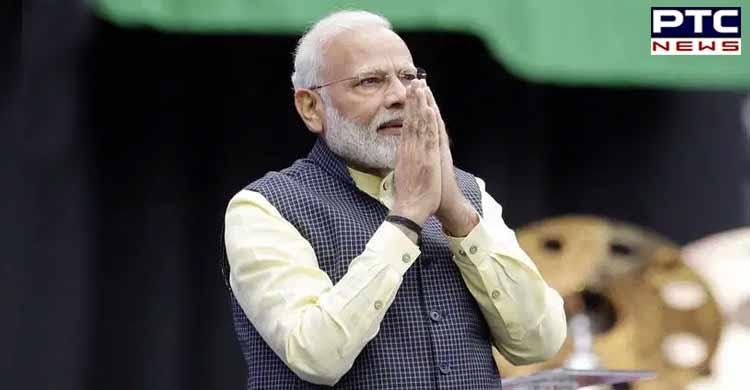 Prime Minister Narendra Modi, on Sunday, slammed Pakistan for supporting terrorism and said that abrogation of Article 370 has caused trouble to those who cannot even handle their own country. He targeted Pakistan and its prime minister Imran Khan without directly naming them.
https://twitter.com/ANI/status/1175839203944353793?s=20
Elaborating on the situation in Jammu and Kashmir, he said, "Article 370 deprived people of Jammu-Kashmir and Ladakh of development. Terrorist and separatist elements were misusing the situation. Now, people there have got equal rights. Some people have a problem with abrogation of Article 370; these are the same people who can't govern their own country properly. These are the same people who shield terrorism and nurture it," PM Modi asserted.
https://twitter.com/ANI/status/1175839279727218688?s=20
Asking the crowd to give the US President a standing ovation, PM Modi called for decisive action against terrorism. "The time has come for a decisive battle against terrorism and against those who promote terror. I want to stress on the fact that in this fight, President Trump is standing firmly," he said.
https://twitter.com/ANI/status/1175841716710121478?s=20
Drawing parallels between 9/11 and 26/11, PM Modi hinted that terrorists have been operating from one base. "Be it the 9/11 in the United States or 26/11 in Mumbai, where are the conspirators found?" he asked.
https://youtu.be/NvYWRXWkOBo
Narendra Modi: Lesser-known facts about the 14th Prime Minister
Afterwards, Prime Minister Narendra Modi and US President Donald Trump walked around NRG stadium in Houston. Reacting to the Prime Minister's speech at Houston, Home Minister Amit Shah said, "The message is loud and clear that this new India will leave no stone unturned to stay safe and united. Thanks to PM Modi's leadership, entire world stands firmly with India in its decisive fight against the menace of terrorism."
https://youtu.be/QxZ6Gcjp9OM
-PTC News