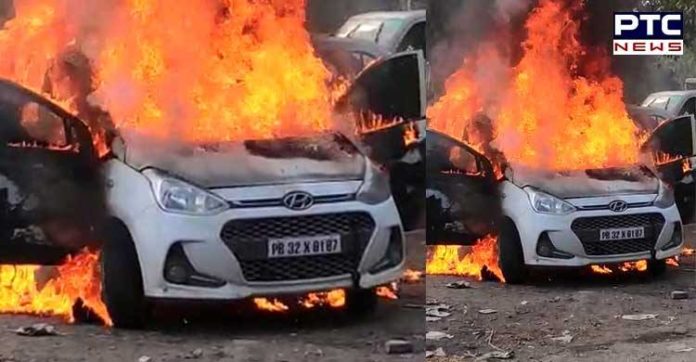 Hyundai car catches fire in Sector 26, Chandigarh
A Hyundai car caught fire at the grain market in Sector 26 in Chandigarh on Sunday afternoon. The car bearing Punjab's registration number was parked in the market at gate number 1 when it caught fire.
Also Read: 3 charred to death in fire in industrial godown near Barnala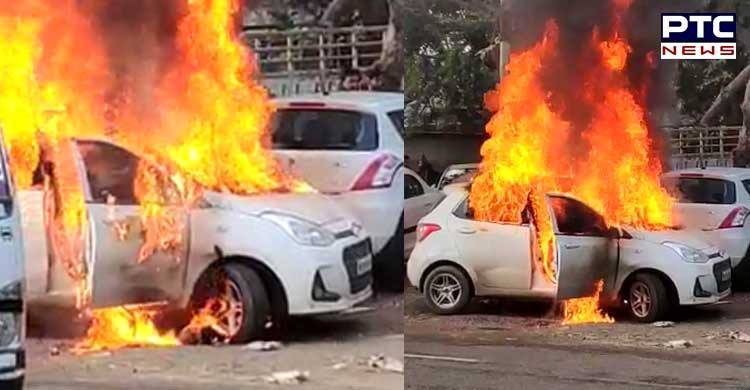 According to the PTC news, Sumit and his friends came to Chandigarh from Balachaur for some work. They parked the car and went for work. When they came back, Sumit noticed some smoke coming out of the car. Within seconds, the car caught fire.
Also Read: Chandigarh Stalking Case, Haryana BJP's son refused the summon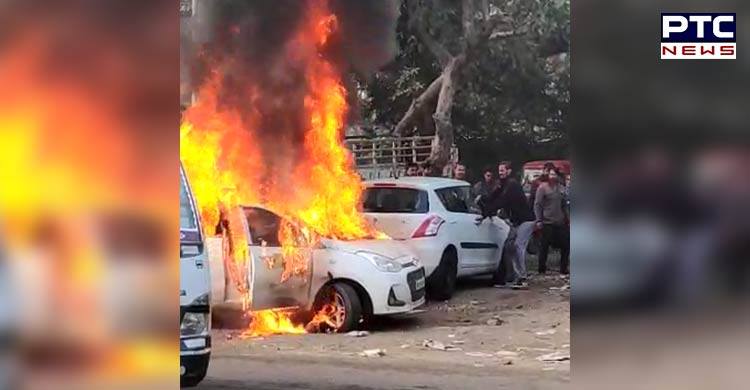 A passerby informed the police and fire department about the fire. A fire tender reached the spot. It took 20 minutes to douse the fire. The car was completely burnt and nobody was injured in the accident.
Also Read: GLOBAL KABADDI LEAGUE 2018: Catch live action, only on PTC NEWS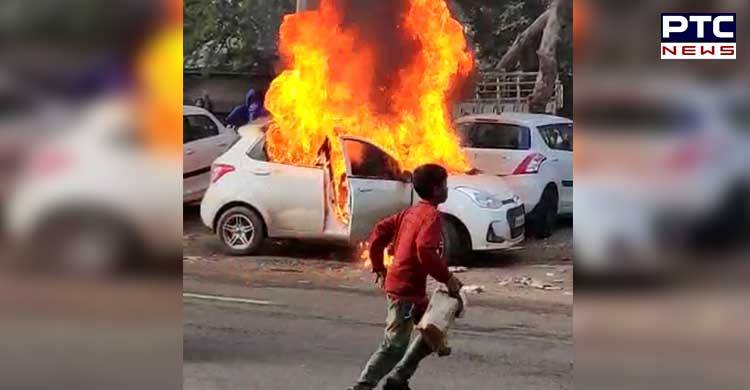 A daily diary report (DDR) was lodged at the Sector 26 police station and an investigation has been initiated.
-PTC NEWS