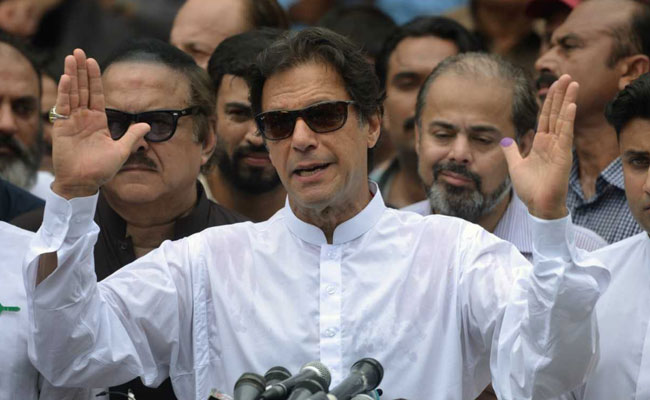 Imran Khan's PTI likely to invite PM Narendra Modi for swearing-in on August 11
Imran Khan's PTI said it will invite Prime Minister Narendra Modi during Imran Khan's swearing in as Prime Minister of Pakistan.
As per sources, Imran Khan's PTI is considering inviting SAARC Chiefs, which includes PM Modi, for the swearing-in ceremony of the Pakistan PM on August 11.
Prime Minister Narendra Modi lately congratulated Imran Khan, chairperson of Pakistan Tehreek-e-Insaf Party for his party emerging as the largest political party in the National Assembly of Pakistan in the recently concluded general elections.
"The core committee of Tehreek-i-Insaf is considering inviting the South Asian Association for Regional Cooperation (SAARC) heads including Mr Modi and a decision on this is expected shortly," a leader of Khan's party told news agency PTI. "A decision about it will be taken by the party in consultation with the foreign ministry in coming days," he said.
"Wars and bloodshed instead of resolving disputes lead to tragedies. If India's leadership is ready, we are ready to improve ties with India. If you take on step forward we will take two steps forward," he had said.
-PTC News