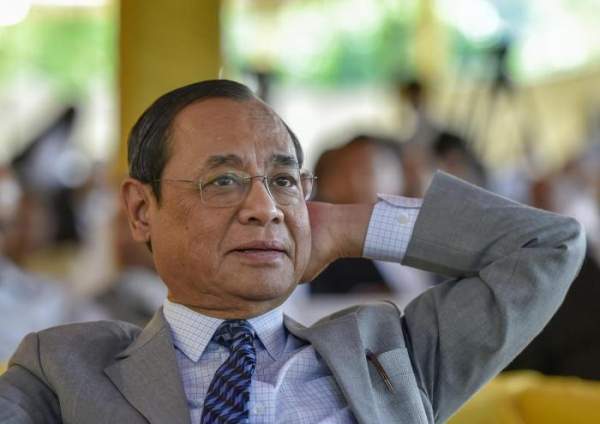 There is no substance in allegations of sexual harassment filed against the Chief Justice of India Ranjan Gogoi by a former court staffer, the in-house inquiry committee stated in its report submitted to the court on Sunday.
The report said that the committee had found "no substance in the allegations contained in the complaint", the committee said.
A notice issued by the secretary general of the Supreme Court also said that the committee's report is not liable to be made public.
A three-judge bench had been constituted to probe the allegations of sexual harassment levelled against the CJI by a former woman employee of the Supreme Court.
In her letter dated April 19 to 22 judges of the top court, the former staffer had sought an inquiry into an alleged incident of sexual harassment by the CJI.
Responding to the allegations, a visibly emotional Chief Justice Ranjan Gogoi had said the charges were an attempt by a bigger force to "deactivate the office of the Chief Justice of India because sensitive matters are being heard by the court next week".
A decision to conduct an internal inquiry into the allegations against the CJI was taken on April 23 after a full-court resolution was passed to the effect.
During the course of the inquiry, Justice Gogoi had distanced himself from the matter and all decisions with regard to the committee. Its proceedings were chaired by Justice Bobde, the second senior-most judge in the Supreme Court.
After appearing before the committee on two occasions – on April 26 and 29 – the complainant had pulled out of the inquiry on May 1.