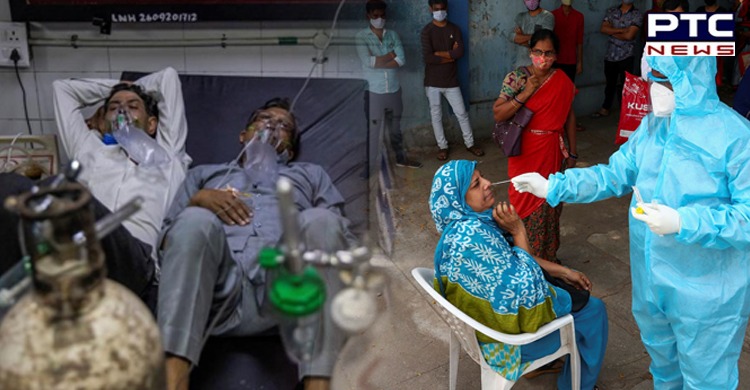 Amid the detection of a new Covid-19 variant, B.1.1.529, with multiple mutations in South Africa, official sources in India on Friday issued a statement saying no case of the new variant has been reported in the country so far.

Notably, the National Institute for Communicable Diseases has confirmed 22 positive cases of the new variant in South Africa. Botswana and Hong Kong have also reported cases of this variant among travellers from South Africa.
No case of COVID19 variant B.1.1.529 has been reported in India so far: Official Sources

— ANI (@ANI) November 26, 2021
South Africa Health Minister Joe Phaahla said the variant was of "serious concern" and behind an "exponential" increase in reported Covid-19 cases, making it "a major threat".
Also read | New Covid-19 variant with multiple mutations detected in South Africa; India put on alert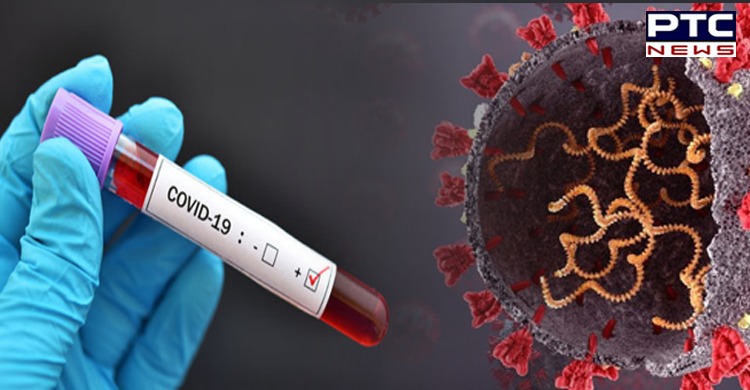 Experts claim the new variant from South Africa could be worse than the Delta variant.  However, keeping in mind the horrific second wave of coronavirus in India, the Union Health Ministry on November 25 called for rigorous screening of passengers from South Africa, Botswana and Hong Kong, as well as their contacts.
Also read | NEET-PG admissions: Centre to revisit Rs 8 lakh annual income limit for EWS; counselling further put off
"We don't know very much about this yet. What we do know is that this variant has a large number of mutations. And the concern is that when you have so many mutations, it can have an impact on how the virus behaves," Dr Maria Van Kerkhove, WHO's the technical lead on Covid-19, said in a briefing.
Know more about the new Covid variant
The B.1.1.529 variant has 50 mutations overall, and spike protein is the target of most current Covid-19 vaccines.
It was first identified in South Africa, but has now spread to nearby countries, including Botswana, where fully vaccinated people have been infected.
Israel has also confirmed its first case of infection by B.1.1.529 variant. The traveller came from African country Malawi. The World Health Organization has called for caution in the initial stages of dealing with this variant.
Meanwhile, In India, Union Health Secretary Rajesh Bhushan has written to Additional Chief Secretary/Principal Secretary/Secretary(Health) of all states/UTs that "multiple cases of a Covid-19 variant B.1.1.529 have been reported in Botswana (3), South Africa (6 ) and Honk Kong (1 )."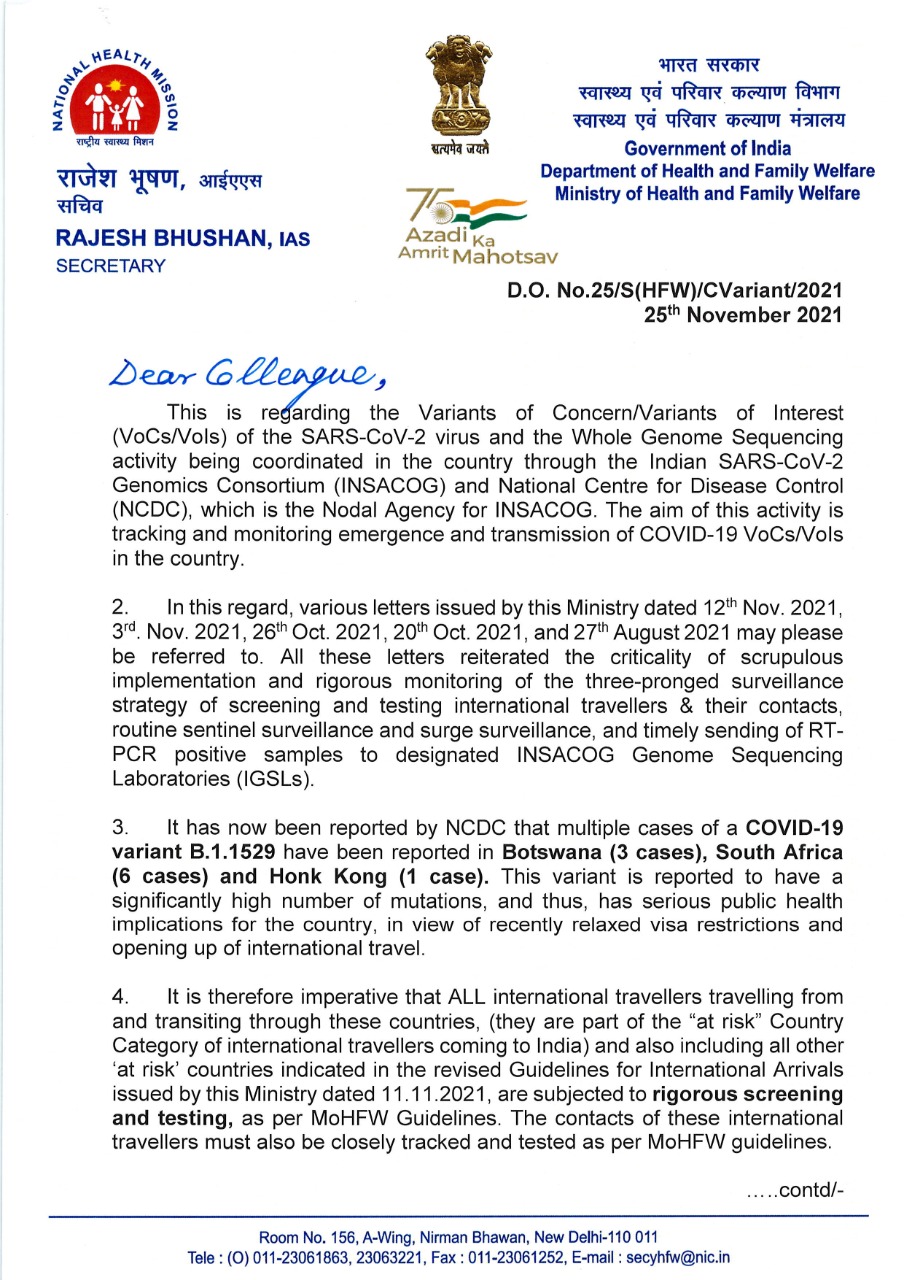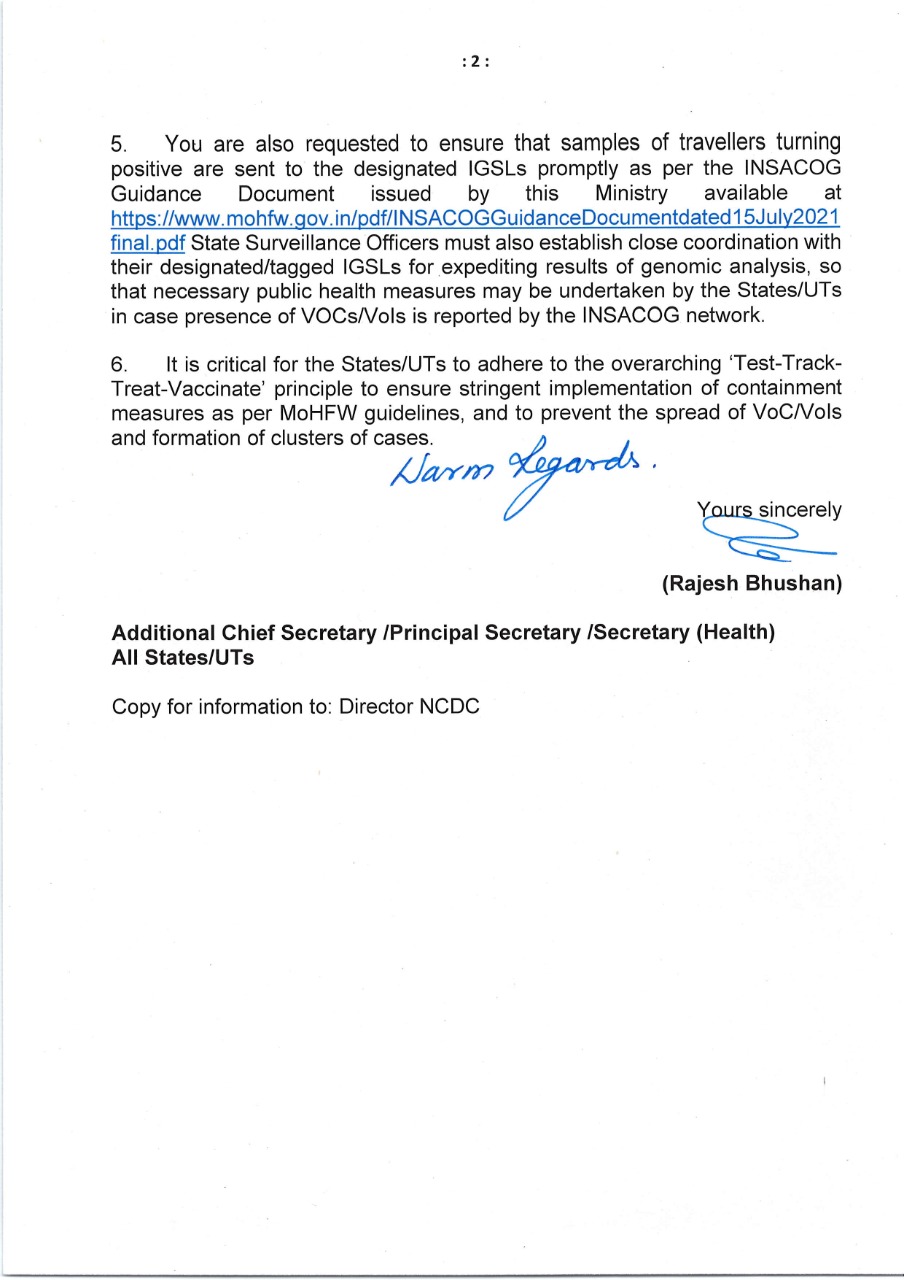 "Imperative that all international travellers from and transiting through these nations and other 'at-risk' nations indicated in revised guidelines for international arrivals are subjected to rigorous screening & testing. Their contacts must also be traced and tested," reads the letter.
-PTC News