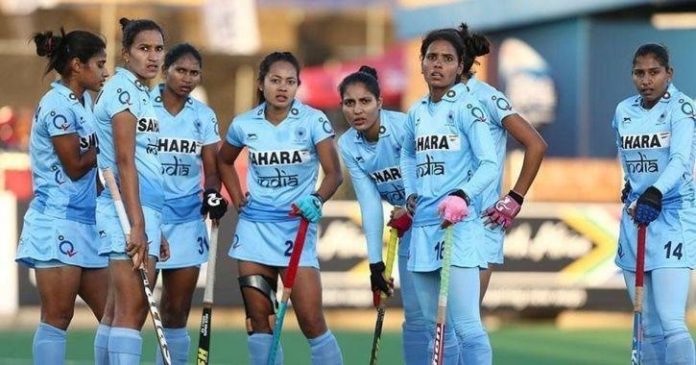 India, Ireland play 1-1 draw
The visiting Indian women's hockey team started its tour of Ireland with a 1-1 draw on Friday.
Ireland, ranked a slot above India, started favourites in the two Test series.In the last Vitality Women's World Cup Hockey Tournament, Ireland had beaten India twice, first in the pool game by a solitary goal and then in the knockout round, it beat India 3-1 in penalty shootout after the two teams had played a goalless draw.
Also Read: Odisha Hockey Men's World Cup: Germany edges out Pakistan by a solitary second half goal
But today, India started as if it wanted to avenge the Vitality Women's World up defeats.
Drag flicker Gurjit Kaur gave India an early lead with a neat conversion of a penalty corner in the  18th minute.Thugh the home team struggled hard in the remaining time of the first half and most of the time in the third quarter, it could not get past the strong Indian defence. However, in the 45th minute, Sarah Hawkshah got the opportunity that Irish team was looking for. A brief lapse in concentration of the Indian defenders saw Sarah hoisting the equaliser.
Also Read: Champions Trophy Hockey 2018: Argentina held to 1-1 draw by Belgium
The fourth quarter saw the game changing ends but without producing any further goals. The second last match of the series will be played on Sunday.
– PTC NEWS