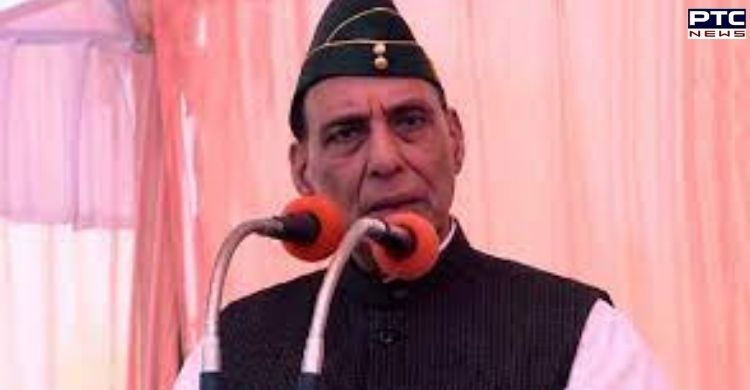 Union Defence Minister Rajnath Singh on Sunday said India was no less than its neighbour in development at the Arunachal Pradesh border and the country would give a befitting reply to any external aggression.

He was addressing a gathering on the occasion of the silver jubilee celebrations of the All-India Ex-Servicemen Services Council at Telibagh in Uttar Pradesh's Lucknow.
Union Defence Minister Rajnath Singh said, "People are talking about the development of a village at the Arunachal Pradesh border. I don't want to discuss it here, but what we are doing at borders, I have personally visited and seen it. I want to congratulate our officers of defence services that we are no less than anyone. Whatever be the situation, we will give a reply to any external aggression. We are clear with our policy on national security."
Also read | PMAY-G: PM transfers first instalment to 1.47 lakh beneficiaries in Tripura
The Defence Minister said Pakistan, which lost the 1971 war and 1999 Kargil War, would now have to sever its ties with terrorism. "As the Defence Minister, I tell you that they have made an announcement that they don't shelter terrorism anymore," he added.
Without naming China in his speech, Rajnath Singh said India had one more neighbour and there was no need to name it.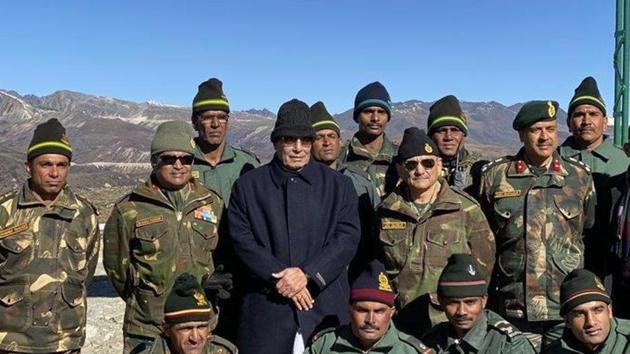 "We have one more neighbour. You know it very well, no need to take its name. It has made up its mind to practice arbitrariness with everyone. Many nations didn't oppose it as they should have. Earlier our situation was the same. But the situation has changed after 2014. Earlier, India also didn't protest the action of our 'neighbour' but after 2014 things have changed," said Rajnath Singh.
Also read | CBSE to conduct Classes 10, 12 exams in new pattern from November 16
The Defence Minister said he felt disappointed when people raised doubts on Galwan faceoff or Balakot strike on Twitter and issued statements in the media.
"India and Pakistan cannot be compared and we have made it clear in 1971 war to the international community. Today, India is counted among prominent nations and we have gained the position," added the Union Defence Minister.
"We have seen a significant change in the way the international community used to look at India. We are a peace-loving country but if anyone tries to touch us then we won't leave him," said Rajnath Singh.
He said, "I want to keep it clear that whatever be the situation, irrespective of the result, we will never tie hands of our defence forces. They have to make a decision, we will always stand by them and in case their decision goes wrong, then also we will stand with our soldiers. A nation cannot be protected by tying hands of defence forces," he added.
-PTC News