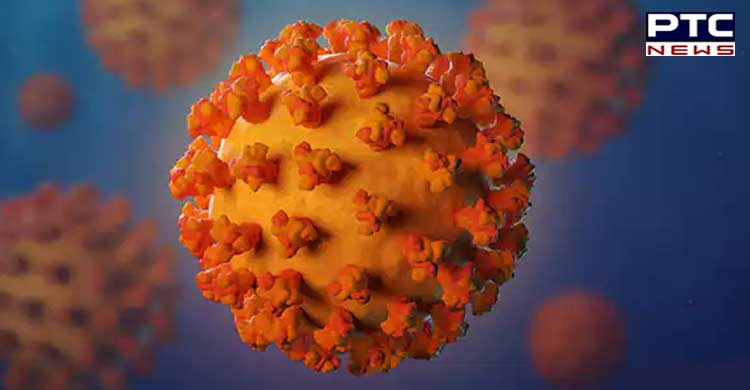 Coronavirus Omicron India Highlights: India reported 2,47,417 fresh Covid cases — 27 per cent higher than Wednesday — and 84,825 recoveries in the last 24 hours. As per the latest update, the active caseload stands at 11,17,531 and daily positivity rate is 13.11 persons. On the other hand, 5,488 cases of new coronavirus variant Omicron have been reported so far.

Amid the Omicron-driven coronavirus cases in India, Prime Minister Narendra Modi will be holding a virtual meeting with the Chief Ministers of all states on Thursday to take update on the situation across the country.
Also read | Punjab Elections 2022: Sanyukt Samaj Morcha's first list of 10 candidates out; list inside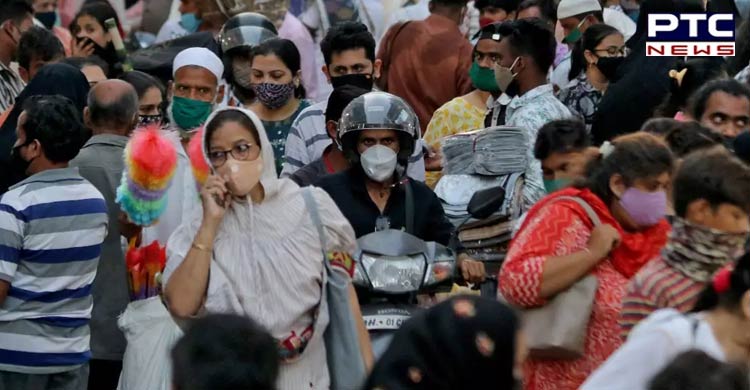 On Wednesday, the Union Health Ministry flagged a sharp surge in the country's coronavirus positivity rate — from 1.1 per cent on December 30 to 11.05 per cent on January 12.
On the other hand, Prime Minister Narendra Modi on Wednesday said over two crore children in the 15-18 age group have been vaccinated against Covid-19 so far. He lauded the "sense of responsibility" of the country's youth.The drive to inoculate teenagers began on January 3.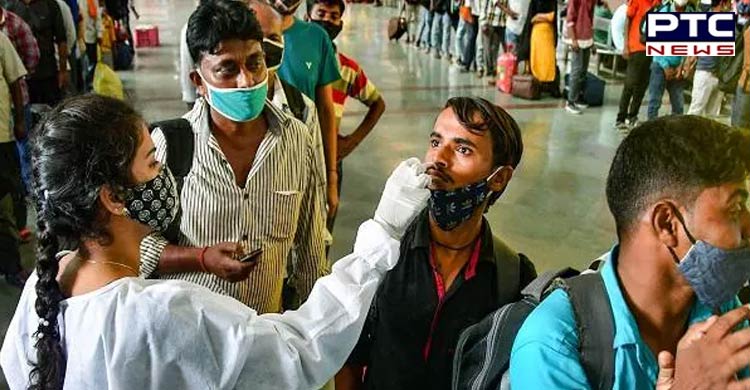 Also read | PTC Vichar Taqrar: AAP leaders revolt against party over ticket allotment to turncoats; watch full episode
Coronavirus Omicron India Highlights:
3:32 pm: Gangster Suresh Pujari hospitalised after testing positive for Covid. He is currently in Mumbai Anti-Terrorism Squad (ATS) custody in connection with an extortion case: Mumbai ATS
1:32 pm: Cases are increasing, people are getting serious diseases but the number of ICU admissions, oxygen requirement and death is not as frantic and as psychologically daunting as it was in the second wave last year till now: Dr Arvind Kumar, Senior Surgeon, Medanta Hospital
1:25 pm: Delta variant had a higher incidence of involving the lungs & causing oxygen problems. Until now, the data shows that Omicron is more infectious than Delta but also milder as compared to it. Omicron shows higher vaccine unresponsiveness and vaccine failure: Expert
1:00 pm: Assam Governor Prof Jagdish Mukhi was admitted to Apollo Hospital in Guwahati Thursday evening. "I am in touch with authorities to get the latest updates on his health and ensure that he gets the best possible treatment," tweets Assam CM Himanta Biswa Sarma
12:47 pm: Karnataka Congress decides to postpone Mekedatu Padayatra
12:25 pm: Assam and Nagaland Governor Prof Jagdish Mukhi tests positive for Covid-19
12:15 pm: Karnataka CM Basavaraja Bommai urges LoP Siddaramaiah and State Congress chief DK Shivakumar to call off Mekedatu Padayatra in view of rising Covid cases: CMO
12 noon: Over 3 crore youngsters in 15-18 age group have received first dose of the Covid-19 vaccine: Union Health Minister Dr Mansukh Mandaviya
11:00 am: The Ministry of Health and Family Welfare on Tuesday stated that more than 157.36 crore Covid-19 vaccine doses have been supplied to states and Union Territories so far through the Centre's free of cost channel and through direct state procurement category
10:00 am: Uttarakhand: 30 BSF personnel, deployed on election duty in Kotdwar Assembly constituency, have tested positive for COVID-19 and have been quarantined, says Kotdwar Circle Officer
9:45 am: Singer Lata Mangeshkar is still in the ICU ward, but there has been a slight improvement in her health: Dr Pratit Samdani
9:30 am: Maharashtra: Amid rising COVID-19 cases in the state, as many as 265 Maharashtra police personnel have succumbed to the infection so far, the state police said.
9:15 am: Amid surging Covid-19 cases following the emergence of Omicron variant, Prime Minister Narendra Modi will interact with the Chief Ministers of all states on Thursday at 4:30 pm via video conferencing on the current situation.
9:00 am: India reports 2,47,417 fresh Covid cases (27% higher than Wednesday) and 84,825 recoveries in the last 24 hours; active case: 11,17,531; daily positivity rate: 13.11%
-PTC News