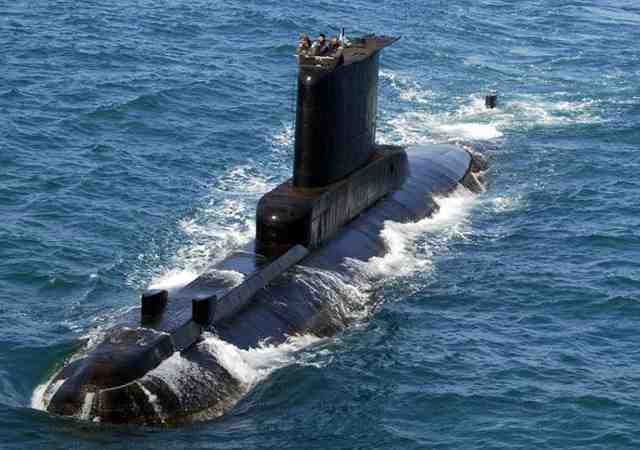 India has started a massive defence project to build six nuclear-powered attack submarines in order to counter China's naval build-up and increasing military activity across the Indo-Pacific region.
It gives a clear message to China, in the wake of fresh tension, observed between India and Beijing.
Navy Chief Admiral Sunil Lamba made the announcement on Friday; he also clearly mentioned that the Indian Navy was ready to take up a bigger role in the Indo-Pacific region, under the newly-proposed quadrilateral coalition between India, US, Australia and Japan.
"It has kicked off and I will leave it at that. It is a classified project. The process has started. I will not comment further," Admiral Lanba said, replying to a question on the project.
"We are all aware of the prevailing security scenario in our maritime domain. The continued presence of both traditional and non-traditional threats in the maritime domain demand constant attention and robust mitigating measures," he said.
"It will be a security challenge. We will have to look at it and mitigate," he said.
The Navy Chief said eight ships of Chinese PLA Navy were deployed in the Indian Ocean region at any point of time and that there was a unique situation in August when the numbers had gone up to 14.
Additional deployment of Chinese warships and submarines were reported during the over two-month-long standoffs between Indian and Chinese armies in Dokalam.
"In short, our ships and aircraft are deployed from the Gulf of Aden to the Western Pacific on an almost 24x7 basis," he said.
Talking about the controversy in the Russian media that a US team was allowed to board nuclear-powered submarine INS Chakra, the Admiral said.
"No US official has even seen it from close quarters" he said
-PTC News