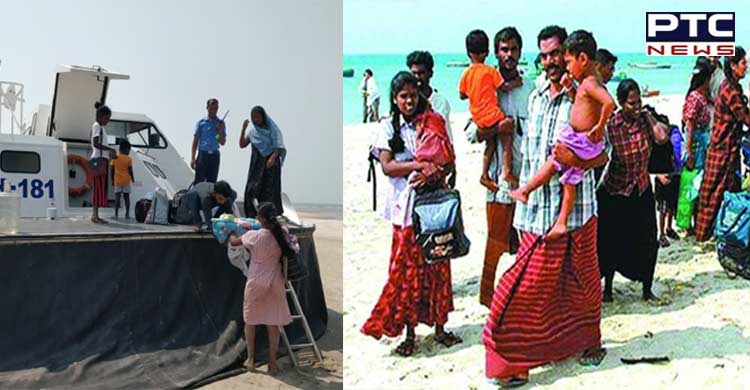 New Delhi, July 10: The Indian Coast Guard has deployed its hovercrafts, aircraft, and patrol boats, to increase security along the maritime border with Sri Lanka amid a serious political crisis there, in order to thwart any potential influx of refugees or anti-Indian elements.

According to government sources, the surveillance has been enhanced in the areas stretching from the Tamil Nadu coast to the parts of Kerala coast with the deployment of Coast Guard personnel and assets along with other agencies.
The surveillance efforts were increased just after a fresh round of political unrest in the island nation began, where the Presidential palace has been stormed and the leadership is believed to have fled to Colombo.
The Tamil Nadu Coastal police are also on high alert in addition to the central agencies.
Also Read | 'Chandigarh belongs to Punjab': Sukhbir Badal after Bhagwant Mann seeks separate Assembly
The officials claimed that although there have been a few cases of people attempting to cross over since Sri Lanka's political and economic crises began, the numbers are not very significant.
According to the officials, the monsoon has also made sea conditions extremely turbulent, which would serve as a deterrent to anyone attempting to enter Indian waters by sea.
The hovercraft units deployed in Mandalay, Myanmar, are expected to play a significant part in surveillance operations because of their high-speed abilities in the marshy area and shallow waters between the Indian and Sri Lankan coasts.
Also Read | Dry fruit warehouse gutted in Amritsar fire
-PTC News