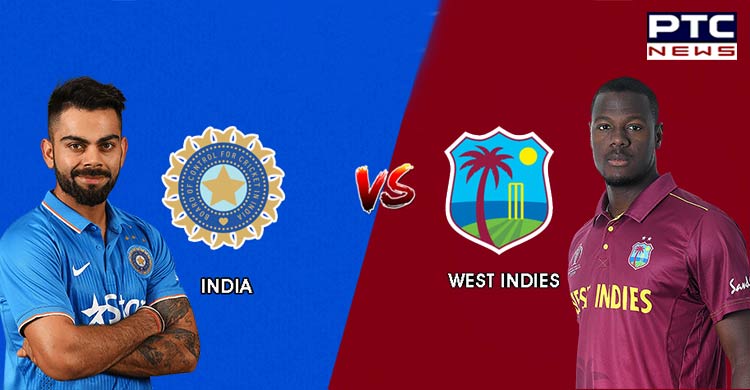 India vs West Indies, 3rd T20: Men in Blue are all set to create a winning streak against the World T20 Champions in a T20 series among the India Tour of West Indies 2019. Virat Kohli and company won the previous two T20 matches in a row and hence they have named the T20 series for India. After the victory in the previous two T20s, Virat Kohli himself said, that they are going to give the opportunity to the bench players in the final clash. Also, the final T20 is scheduled to be played at Providence Stadium, Guyana where the pitch is perfect for Rahul Chahar.
https://www.youtube.com/watch?v=3YMMYk2z-Lo
West Indies openers John Campbell and Evin Lewis have a zero in the series so far, and hence this is the topmost difficulty for the World T20 Champions. Andre Russell not playing the T20 series is itself a major setback for the team. In Guyana, the highest total is 191 for 5, but it was in 2010 when a T20 game was played last time here. Guyana is a slow track and hence it assists the spinners. However, Sunil Narine is there, but India is having a pack of spinners, who can dominate the monstrous side easily.
Also Read: Bihar: Man lost his life due to a heart attack while watching India vs New Zealand, the semifinal of ICC Cricket World Cup 2019
Likewise, Virat Kohli, who is playing with some young players praised Washington Sundar. He said, he has started with the new ball and the way he has performed against the guys who starts hitting the ball from the beginning. In short, he said, he has done a tremendous job. Four sixes off Four balls in the finals of T20 World Cup- name, Carlos Brathwaite hasn't been in touch against the Indian side. Though West Indies, are out of the race to win the T20 series, the team needs to win this match for the sake of their pride. 
-PTC News