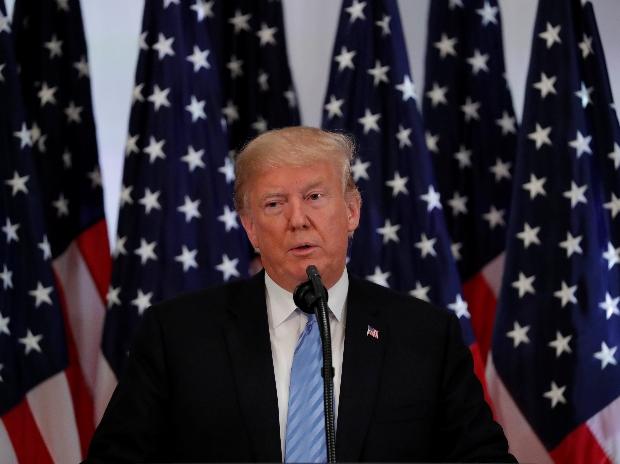 India wants trade deal to keep me happy, says Donald Trump
US President Donald Trump escalated the ongoing trade tensions with India, accusing it of slapping levies as high as 100%.
India wants to talk because it wants to "make your president happy", Trump said while announcing a new tripartite trade deal with Mexico and Canada, replacing the quarter-century-old North American Free Trade Agreement (Nafta).
"India is a very, very high tariff (country)," he said in response to a question on why he called India "tariff king".
"They really charge tremendously high tariffs. On motorcycles it is 100%…it's so high, it's like a barrier."
He acknowledged India had "substantially" reduced the rate but insisted it was still high.
Talks picked up momentum after India offered to discuss all trade issues, something Trump has mentioned several times. On Monday, he said the Indian side called to open trade talks, which he added was "shocking".
Several rounds of discussions have taken place, with the US pressing India to lift trade barriers, especially on medical devices and poultry, holding up an American trade promotion programme of zero-import duties for developing nations, of which India has been the largest beneficiary.
-PTC News