The Indian rupee has fallen sharply against the US dollar on Thursday, to register a record low. Indian Rupee plunged to 75.09 against the dollar as compared to its previous close of 74.24. As per the report, the dollar has risen against other Asian currencies as the investors sold currencies, bonds, and stocks in Asia to pile into the world's reserve currency.

The US dollar index rose by 0.24 percent that set a record high of 101.40, a report suggested. So far during the day, the Indian rupee traded in the range of 74.77 to 75.02 against the US dollar, after opening at 74.96.

The Indian currency has weighed down after selling of Indian stocks and bonds by the overseas investors. Indian bond has been rising since the time foreign investors have been dumping rupee-debt especially when the Reserve Bank of India (RBI) disappointed the markets by refraining from announcing the interest-rate cuts this year, Livemint reported.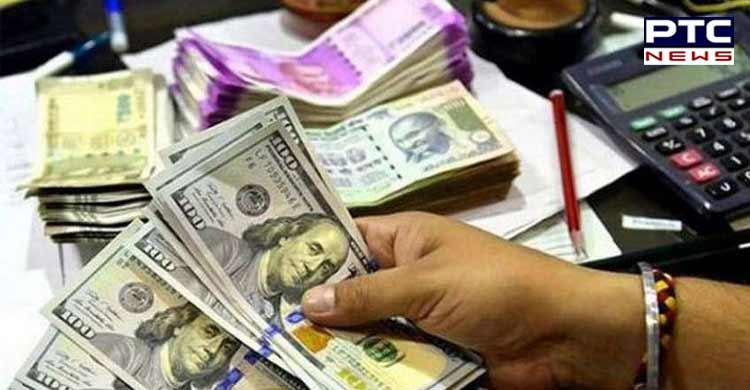 Reportedly, the overseas investors have pulled around $10 billion from the Indian shares and debt so far this month, which is said to be the highest withdrawal since the U.S. taper tantrum of 2013.
Also Read | Indian Railways cancels 168 trains in the wake of Coronavirus
Meanwhile, the RBI's next decision is due for April 3. However, the rules allow the RBI Governor Shaktikanta Das to call an unscheduled meeting of the monetary policy committee.
-PTC News