Indian women are set to make their debut in rugby's traditional 15-player format when they play in the newly introduced Asian division 1 championship along with fellow-debutants Philippines and Singapore next month.
The country's women's outfit has already taken part in the rugby 7s and are now eager to test their skills in the tri-nation longer format tournament set to be held in Singapore from June 2-8, said team's coach Nasser Hussain at a media conference here today.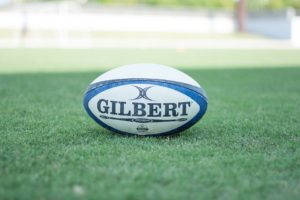 "They wanted to play in the rugby 15s after seeing the men do it. We will be playing against hosts Singapore first on June 2 and then the Philippines on June 5. The other two teams are also making their international debut. Singapore are the favourites," said Hussain.
The three teams featuring in the 15s have boosted the number of countries taking part in the 80-minute traditional format to six in the Asian continent, according to Hussain.
"Hong Kong and Japan have already qualified for the World Cup and with Tajikistan are in the top rung of the women's game in this format at the Asian level. There is currently no promotion or relegation from the top level to division 1," said Hussain.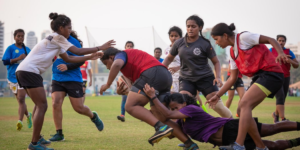 The 26-member team, to be led by Maharashtra's Vahbiz Bharucha, comprises nine players from Odisha, seven from Delhi, five from West Bengal, three from Maharashtra and one each from Goa and Bihar.
The age of the players range from 17-35 with seniormost member - Sangeeta Bera from the Kolkata police force - back in the game after giving birth to a child.
The players underwent a camp for three and a half weeks at the Bombay Gymkhana playing a few matches among themselves when the strength of the campers was higher before the list got pruned to the final 26.
The campers were picked on the basis of their performance in the national zonal rugby 15 held in April in Amritsar, Hussain said.
The team is supported by Societe Generale, the financial partner of Rugby India, the governing body for the sport in the country. PTI