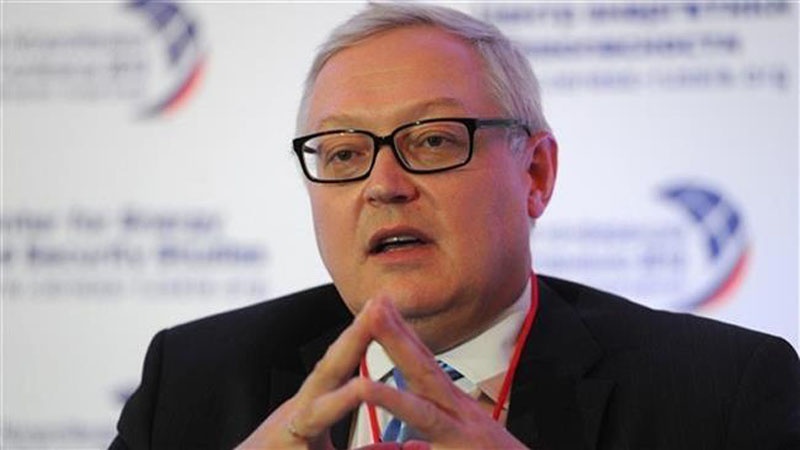 New Delhi, Dec 6- India is likely to get the membership of the Wassenaar Arrangement today, one of the key export control regimes that deal with non-proliferation, if everything goes well, Russia's Deputy Foreign Minister Sergey Ryabkov said on Wednesday.
He also said Russia is trying to develop relations with Pakistan, "without any hidden agenda" and "in no case at India's expense".
There are "very good chances of a positive action" on India's application on Thursday at the Wassenaar Arrangement's plenary session in Vienna, Ryabkov said.
The two-day plenary session of the 41-member club commenced on Wednesday.
Ryabkov said the issue of India's membership to the Nuclear Suppliers Group (NSG), another major non-proliferation group, has been "politicised", which, he termed, "unfortunate" and noted that New Delhi's application should viewed on merit.
"If everything goes as expected... I keep my fingers crossed... Then on Thursday we may see a decision of accepting India into the Wassenaar Arrangement, which is also very important export control regime," he said.
The deputy foreign minister of Russia asserted that this is an example and reflection of his country's unwavering commitment and support to India in internationally recognised export control groups.
"There are good chances of a positive action on the Indian application on the Wassenaar Arrangement (which) could be taken on Thuruday," he said while interacting with mediapersons at the Russian Embassy here.
Earlier this year, India approved SCOMET (Special Chemicals, Organisms, Materials, Equipment, and Technologies) items, mandatory under the Wassernaar Arrangement. Through the revised list of items, India also seeks to send a message about its larger commitment to non-proliferation.
Ryabkov said Russia has been "very straightforward" and "vocal" in supporting India in its endeavour of getting NSG membership because of the country's "impeccable and impressive record" in the area of non-proliferation.
He said other countries "who only speak", should also be more proactive in helping India enter the elite club.
"The issue of India's membership has been more politicised than anything else and it is an unfortunate development.
"We want to bring the group back to its roots and make it possible for the group to consider everyone's supporting applications on its merits and this is how it should be done in case of India," he said.
China has, on several occasions, stone-walled India's bid for membership to the NSG. India is already a member of the Missile Control Technology Regime (MTCR).
China is neither the member of the Wassenaar Arrangement nor the MTCR and the Australia Group.
Membership to the Wassenaar Arrangement and Australia Group, another export control regime, would give India a chance for a closer interaction with member-states and also hold up its credentials, despite not being a signatory to the Non-Proliferation Treaty (NPT).
The Russian deputy foreign minister said he had an extensive discussion with Foreign Secretary S Jaishankar on issues ranging from the volatile situation in the Korean Peninsula to India's bid for NSG membership.
On Pakistan's entry to the NSG, Ryabkov said there is no prospect for any "unanimity" with respect to the Pakistani application.
"So, I don't think it will possible to interlink the application of India and Pakistan for becoming members of the NSG," he said. PTI