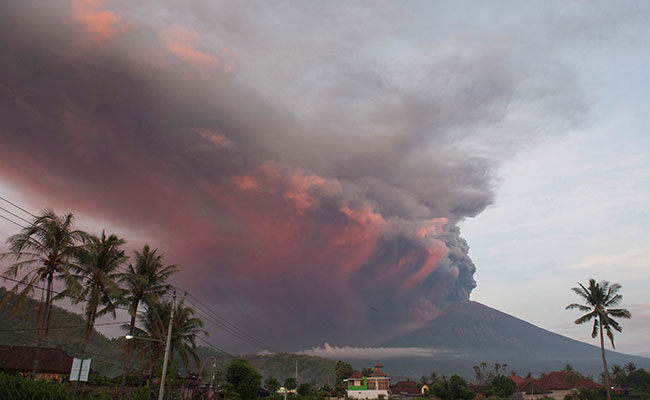 Indonesia raised its alert level for Bali's Mount Agung volcano to the highest stage four on Monday and told residents to immediately evacuate areas near the summit, warning them of a large eruption.
Bali's airport was closed for 24 hours that led to disrupting about 445 flights, due to the eruption warning and the presence of volcanic ash from Agung.
"Continuing plumes of smoke are occasionally accompanied by explosive eruptions and the sound of weak blasts that can be heard up to 12 km (seven miles) from the peak," the Disaster Mitigation Agency (BNPB) said in a statement.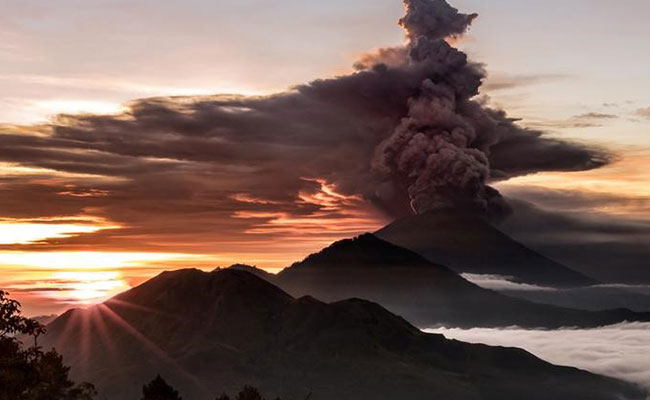 "Rays of fire are increasingly visible from night to the following day. This indicates the potential for a larger eruption is imminent," it said.
"In anticipation of the possibility and imminent risk of disaster, PVMBG (the Volcanology and Geological Disaster Mitigation Centre) raised Mount Agung alert level from three to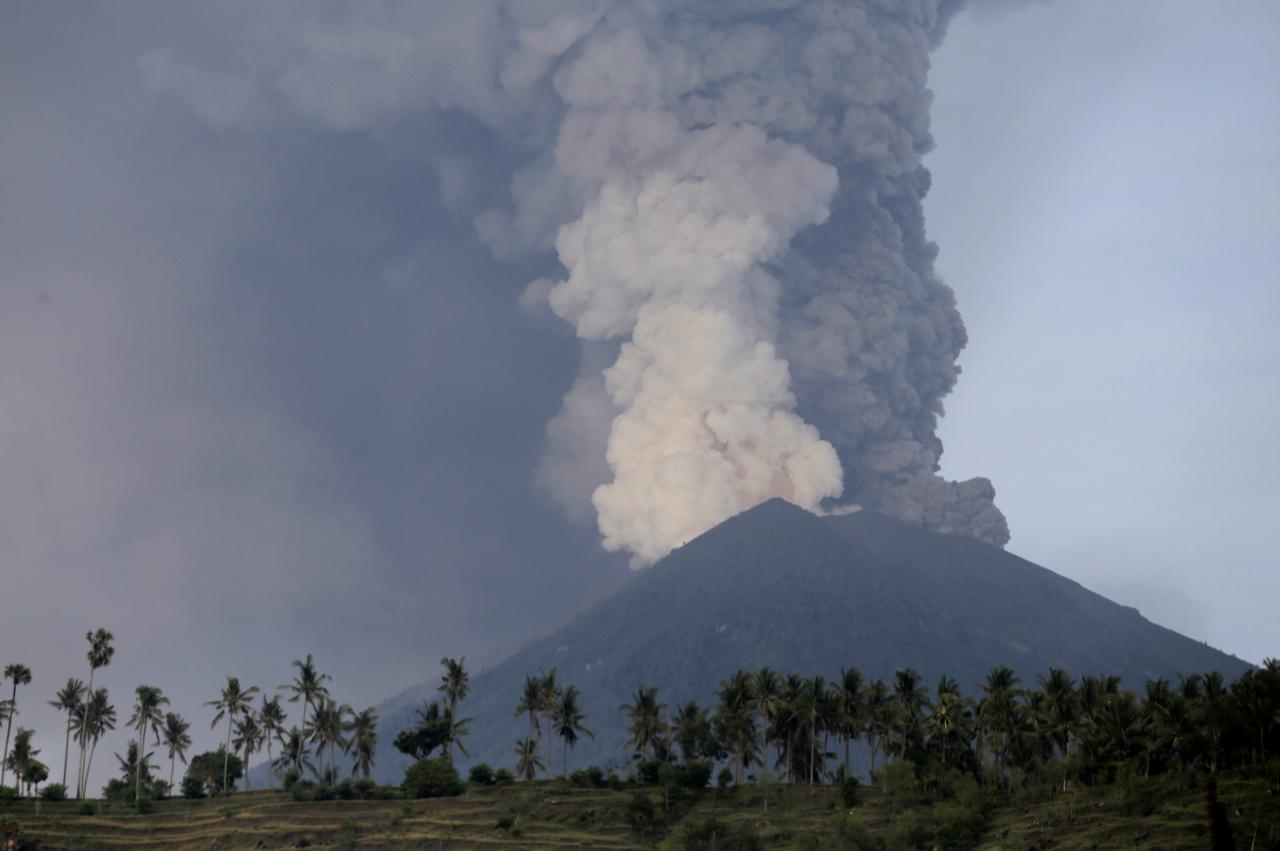 four," it said in a statement.
Bali's airport has been closed as a result of the increased warning level, according to Agoes Soebagio, an official at the Transportation Ministry.
According to the Volcanic Ash Advisory Centre in nearby Darwin, Australia, there is "ash confirmed on the ground at Denpasar Airport" as well as ash at FL300 (which refers to flight level at 30,000 feet) in the vicinity of the volcano.
-PTC News