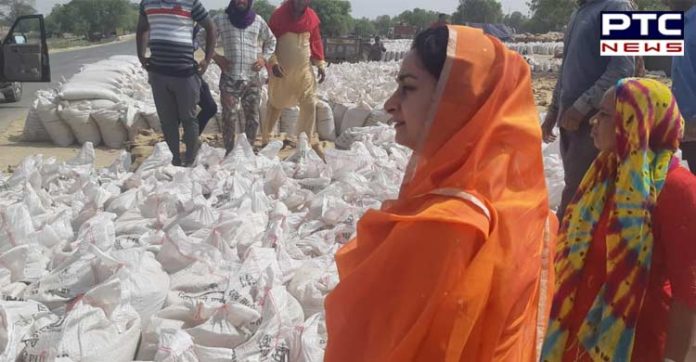 Instead of spreading canards, tell why lifting not being done in Mandis – Harsimrat Badal to CM
Union food processing industries minister Harsimrat Kaur Badal today said instead of spreading canards about her diverting gunny bags to Haryana, chief minister Capt Amarinder Singh should tell why lifting was not occurring in Mandis filled with wheat bags.
"Did I send the trucks also to Haryana", Mrs. Badal asked adding "Raja Sahib it would have been better if you had seen the choked Mandis yourself during your visit to Bathinda today instead of resorting to political rumour mongering".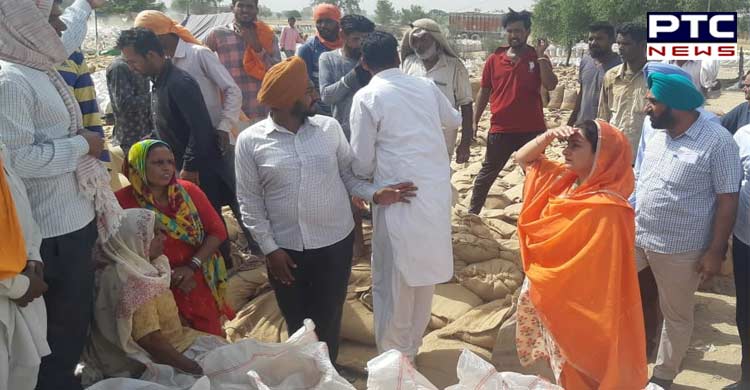 Also Read: Delhi airport: 17 live bullets found in washroom garbage bin
Stating that she visited a Mandi – Karandi which was only 15 km from where Capt Amarinder addressed a rally in Sardulgarh, Mrs. Badal said "there were around three lakh bags filled with wheat lying across the Mandi and even in farmer fields and the 'chappar' on the village besides common land". She said these bags were lying there for want of trucks for lifting".
Stating that she had earlier also asked the chief minister to substantiate his wild allegations, Mrs Badal said the truth of the matter was that delivery of gunny bags were delayed because of late orders placed by the Congress government. "Instead of placing orders in November as is the norm, the government placed them in January". She said besides this the government had failed to ensure timely lifting. "There are numerous Mandis like Karandi where lifting is not happening for want of trucks. You would have been able to see all this if you had stepped out of your air conditioned car and tried to interact with farmers".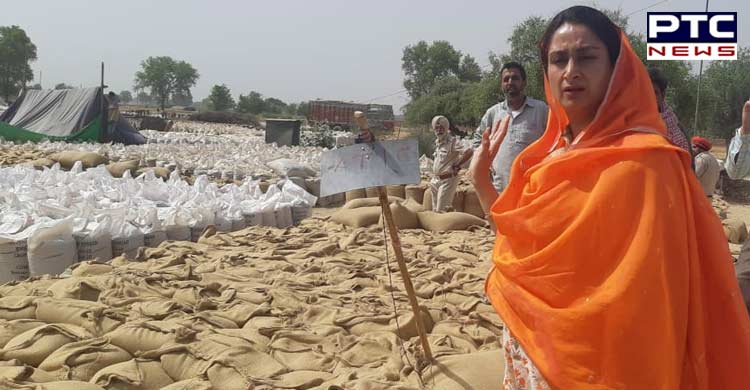 Also Read: People are 'maalik' in democracy, Cong will do what they say: Rahul
Asking the chief minister to work for mitigating the problems of the people, Mrs. Badal said people were now going without power as the government was removing electricity meters of those who had not paid exorbitant bills charged to them arbitrarily. She said instead of getting 200 units power free the poorest of the poor had received bills of Rs 30,000 to Rs one lakh. She said instead of addressing this problem, Capt Amarinder was happy trying to befool the people with falsehoods as he had done in the 2017 assembly elections also. EOM
-PTC NEWS