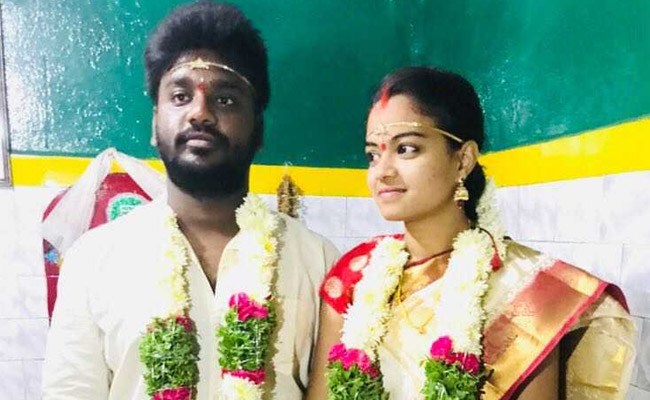 Inter-Caste Couple Attacked by Woman's Father in Hyderabad
An inter-caste couple was attacked by the girl's father in Errangada Main road in Hyderabad.
A couple was sitting on a 2-wheeler parked on a busy road. Accused came along and take out a sickle from his bag and starts attacking them.
People nearby tries to stop the accused, but he tries to hurt them too. Then, a bystander kicks the attacker to rescue the couple by hindering the attack.
The incident took place around 3:00 PM on Wednesday i.e. 19th September.
Also Read: 15 YO Girl suffering from Cancer Gang-raped, Seeks Help from Passerby, Raped Again
They both were rushed to the hospital. The girl received minor injuries whereas, the boy's condition is said to be critical.
The girl's father Manohar Chari has been arrested by the police. He has been charged with attempt to murder.
The Victims were identified as Madhavi age 20 and Sandeep age 21. According to the reports, they got married in a temple a week back. The problem arises because the girl belongs to a higher caste whereas; the boy belongs to the Dalit caste.
-PTC NEWS