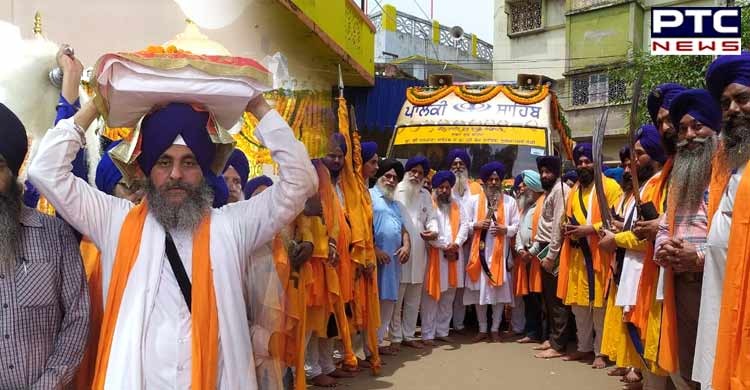 The International Nagar Kirtan on Saturday has departed from Kharagpur in West Bengal to the next destination Jasmshedpur in Jharkhand. The Palki Sahib was there in West Bengal since past few days, where the devotees have welcomed the International Nagar Kirtan with huge prosperity. Also, West Bengal Chief Minister Mamata Banerjee extended the prayers to the Palki Sahib and even joined Sikh devotees in the slogans— Jo Bole So Nihaal.
https://www.facebook.com/ptcnewsonline/videos/491485721643242/?t=1
The Kolkata people were blessed to see the historical moment with their eyes. The International Nagar Kirtan will now visit Jamshedpur, in Jharkhand, as it is scheduled to mark the journey across the whole country and conclude the journey at Sultanpur Lodhi. The International Nagar Kirtan started its journey along with the Palki Sahib on August 01, 2019, from Sri Nankana Sahib in Pakistan, which is the birth place of Guru Nanak Dev Ji.
Watch: That's how Muslims welcomed International Nagar Kirtan in Kharagpur, West Bengal
Also, the International Nagar Kirtan has started to mark the celebrations of 550th Birth Anniversary of Guru Nanak Dev Ji, which is also called 550th Parkash Purab. The Palki Sahib entered in India through the Wagah Border in Amritsar, which is welcomed by the Shiroamni Akali Dal President Sukhbir Singh Badal, Union Minister Harsimrat Kaur Badal, Bikram Majithia and other key leaders including Delhi Sikh Gurudwara Management Commitee President Manjinder Singh Sirsa.
-PTC News