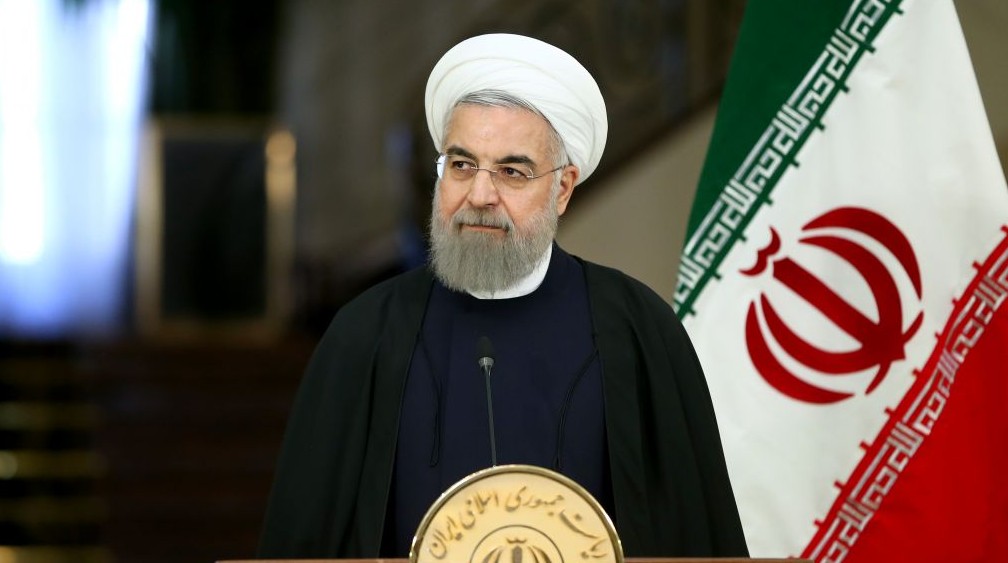 Tehran [Iran]: Iranian President Hasan Rouhani has registered to run for a second term in the upcoming presidential elections in the country, set for May 19.
Iran's Fars news agency reported that Rouhani arrived at the Election Headquarters at Iran's Interior Ministry on Friday afternoon to enroll for the election.
Candidates started on Tuesday enrolment for presidential election. The presidential candidates can enroll for presidential elections on April 11-16.
Earlier, former Iranian president Mahmoud Ahmadinejad enrolled for the upcoming presidential election.
Ahmadinejad registered for presidential election along with his close aide, former vice-president Hamid Baqayee.
Rouhani, backed by Iranian reformers, has high chances to become a frontrunner in the presidential race. Another favorite in the election campaign is Ebrahim Raisi, a candidate from the alliance of conservative parties, the Popular Front of Islamic Revolution Forces.
Under Iran's Constitution, a president cannot serve for three terms in a row.
—ANI